Employee Database &
Digital Records
Talexio allows you to manage employee data such as documents, contracts and payroll information. The cloud-based software stores standard field data in a secure database, accessible from anywhere at any time. Go digital; keeping employee data scattered across paper files is ineffective and sparks timely administration.
Time & Attendance
Forget about punch cards and handwritten timesheets, find out how you can manage employee time and attendance easier than ever before with Talexio's simple but powerful employee time tracking solution.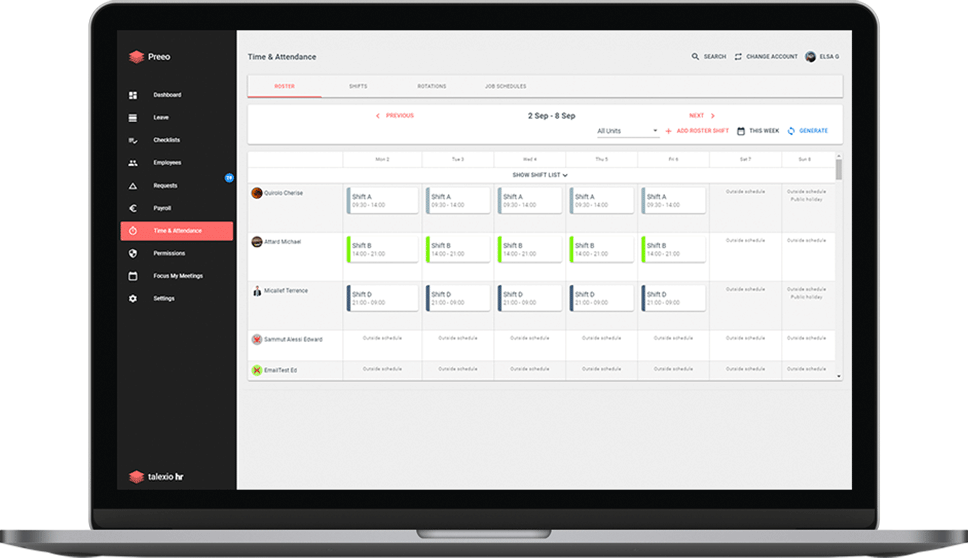 Leave Tracking & Reporting
Use the colour-coded calendar to see which employees are on leave and when.You can also set up who has access to the calendar. Generate graphical reports of sick leaves to see the highest sick leave bookers.
Employee On & Offboarding System
Talexio makes new engagements, terminations or custom checklists a breeze. Utilise automated contract generation and digital signatures. Simply create tasks or select the forms that need to be actioned by specific employees, and they will receive an email notification with all the relevant information.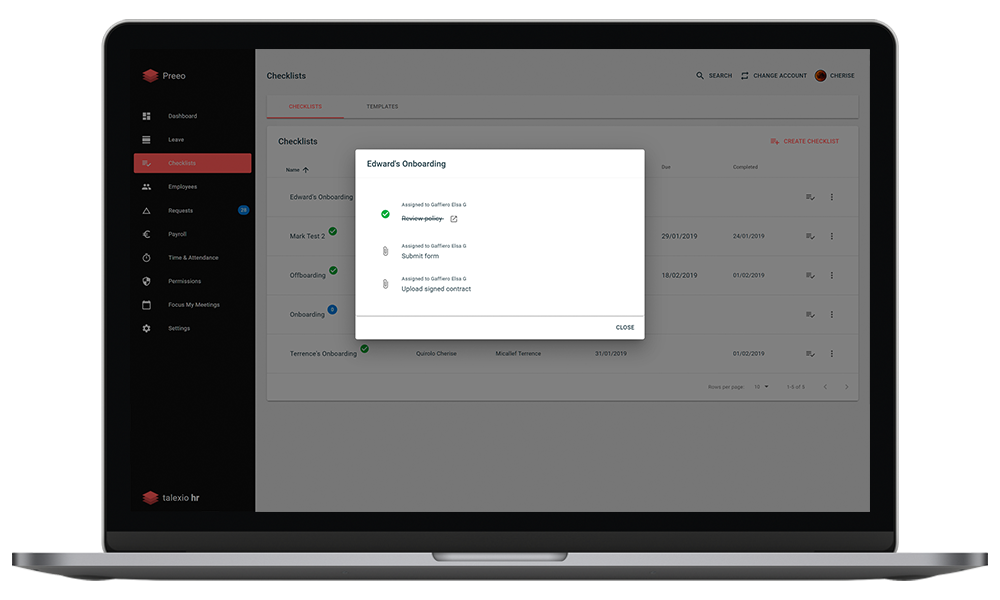 Payroll Management & Automation
Automate and simplify your payroll workflows. Carry out calculations with more accuracy while taking into account variables such as job schedule, adjustments, benefits, overtime and more.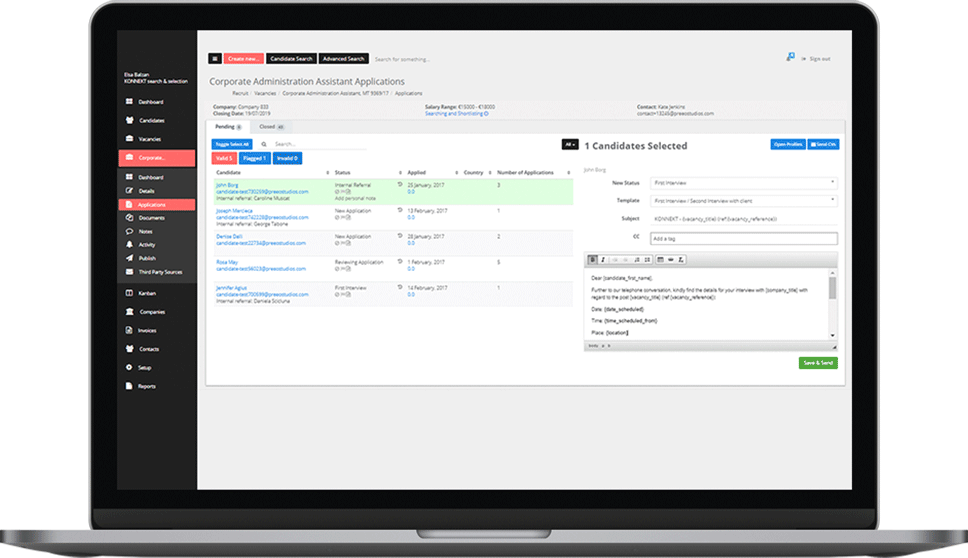 Recruitment Management
Standardise and automate your recruitment lifecycle and build your own candidate pool to make the most of your time and budget.
Are you ready to enhance your HR processes?
Streamline your workflow to save time and money.