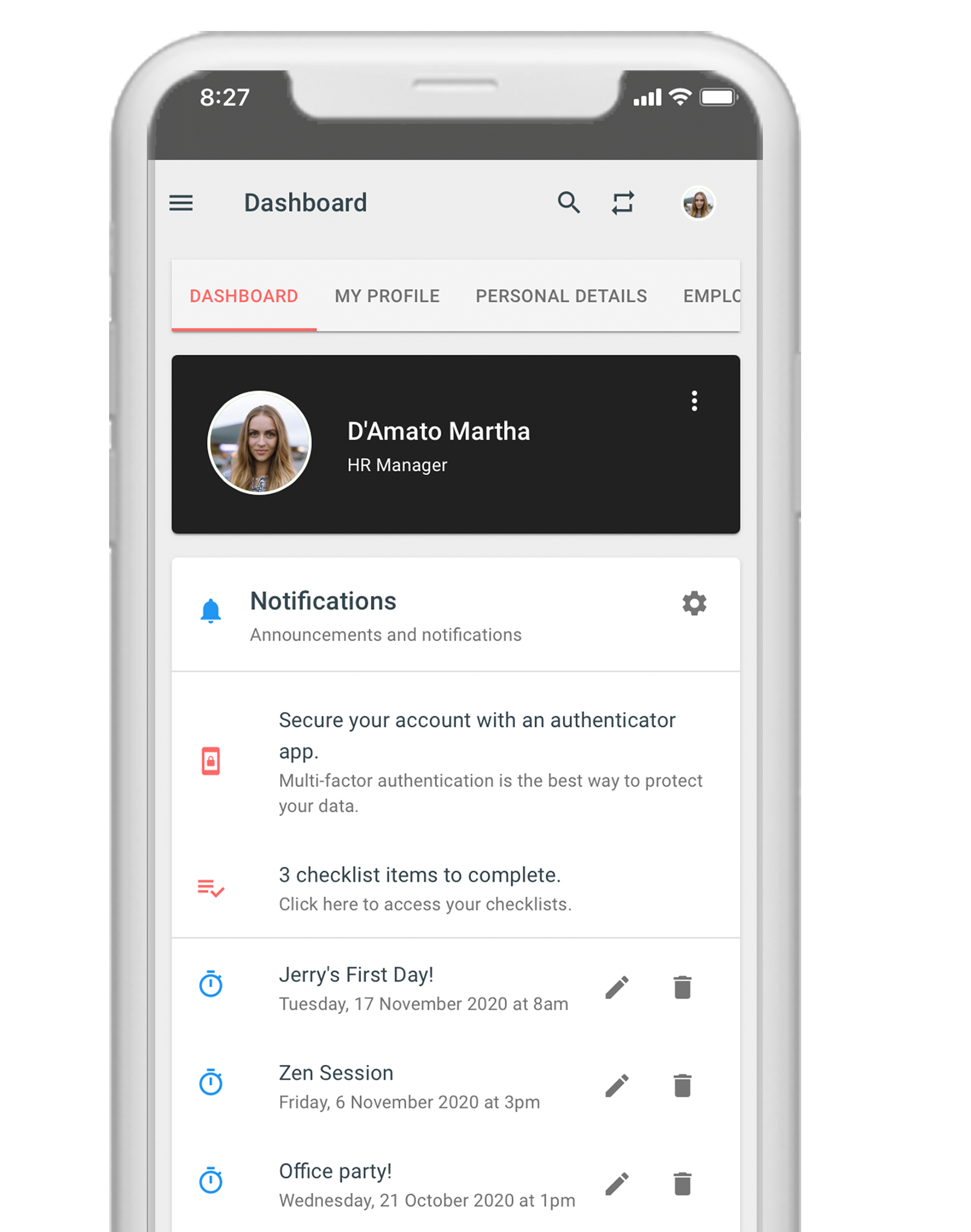 What can Talexio do for you?
Talexio is a complete HR suite for human resources, recruitment and payroll professionals looking to work more efficiently.
Our flexible and cloud-based solution gives organisations full control of their HR processes. Through automation the easy-to-use Talexio saves you time, while it also lowers the cost of your internal processes.
Talexio is a scalable solution that caters for businesses of any size within any industry; so you can worry less as your business grows.​
Employee Records
Storing and tracking employee records is a  challenging aspect of being a human resources professional. Talexio makes managing employee information simple and easy. Get rid of all that scattered paperwork and start storing your employee data in a secure database.
Employee Self-Service Portal
Talexio gives you the choice to let your employees edit and update their personal information and contact details, which you can then approve from your end. Give your employees access to view their leave balances and request time off.
Reporting & Insights
Talexio's reporting tools make it easy to generate several reports and statistical insights in just a couple of seconds. These reports include sick leave records, turnover rates and terminations, attendance and overtime logs, and salary reports and analysis.
Employee Onboarding
Welcoming a new hire should be fun and exciting! But, the mandatory and tedious onboarding paperwork leaves you no time for the fun stuff. With Talexio you can automate all your onboarding processes giving you more time to welcome your new employee properly.
Time Clocking
Talexio's time-tracking software makes time clocking a pleasant experience for both employees and managers. Talexio lets you grant employees online access to punch in or out from anywhere—even through their mobile phone.
Leave Management
Leave requests are automatically directed to the person in charge, accompanied by email notifications. Talexio's approval system allows for streamlined leave management, as well as, for keeping track of leave balances for the whole company.
Payroll
We understand how stressful payroll can be, especially when you have to double, and triple check your calculations to make sure that everything is in order. With Talexio you no longer have to worry about inaccurate and slow payroll calculations.
Recruitment
Talexio's flexible applicant tracking system (ATS) gives recruitment specialists and HR a competitive advantage. Our automation and standardisation tools will help you streamline your recruitment lifecycle so you can focus on what matters most—finding the right candidates.
Are you ready to enhance your HR processes?
Streamline your workflow to save time and money.