Training Management
Empower, Engage and Excel.
Streamline your training with Talexio's Training Management module.
Training programs play a vital role in enhancing skills, fostering growth, and driving success. Technology comes a long way in enabling this and self-paced training modules are an effective tool for empowering teams.
With Talexio's clean and easy-to-use training management software, you can strengthen the skills and competencies that your team needs to improve or further develop.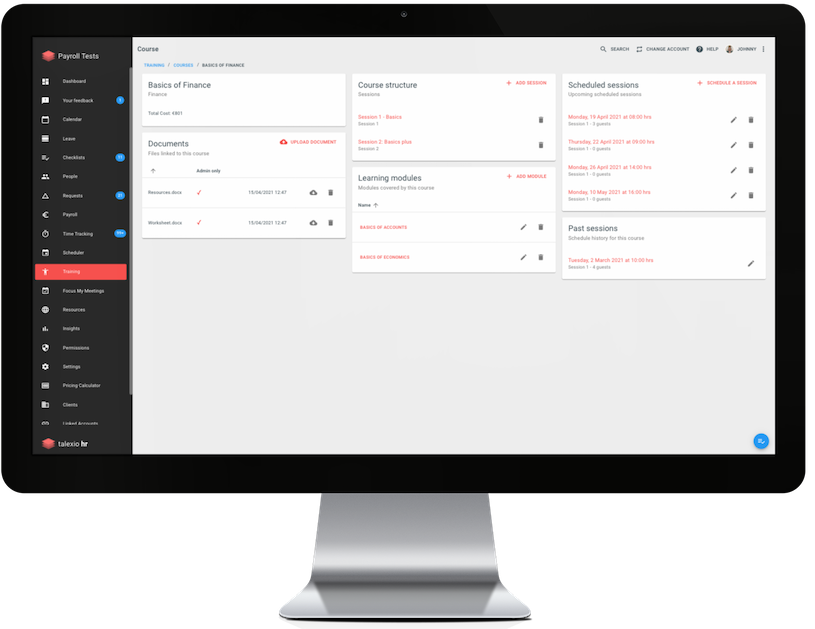 Streamline all your training initiatives
✓ Structure your trainings and personalise your content
Create courses tailored to your team's specific needs and requirements
✓ Schedule and manage participants 
Pick a deadline, add an estimated duration and invite selected team members
✓ Track progress and completion rates with self-paced training!
Upload course content, monitor individual advancements, track completion, identify problematic areas
Know which gaps you need to fill
Talexio's Training Management system assists in supplying your employees with the courses they need when they need them.
Generate competency and skill gap analysis reports to determine which employees could use a helping hand to fill in specific learning gaps, improving their work performance. Best of all, you can also generate training cost reports by cost centre or department, to evaluate and optimise your spending.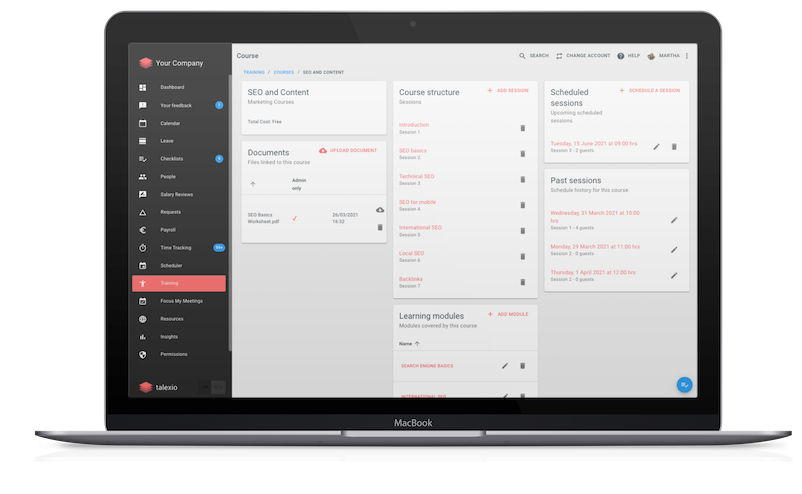 Streamline all your processes
With Talexio, you can collect all your training necessities in one location. Instructors (even external ones) can view all their scheduled courses, take attendance and submit participation sheets on Talexio. Training documents can also be uploaded and attached to specific courses, so nothing is ever lost or misplaced.
As if that's not enough, you can also send training invitations, run self-paced training and automate reminders which will automatically integrate with your Talexio calendar.
An exceptional product that keeps getting better
At Talexio, we will continue to roll out new features and product improvements every couple of weeks. We welcome any feedback and are always open to new ideas on how we can continue to further develop our platform to continue to support you.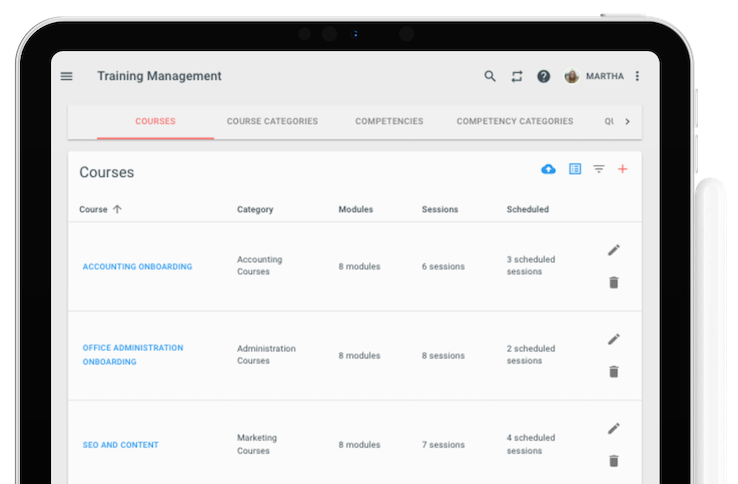 Don't just take our word for it
Read what our clients have to say about our product and support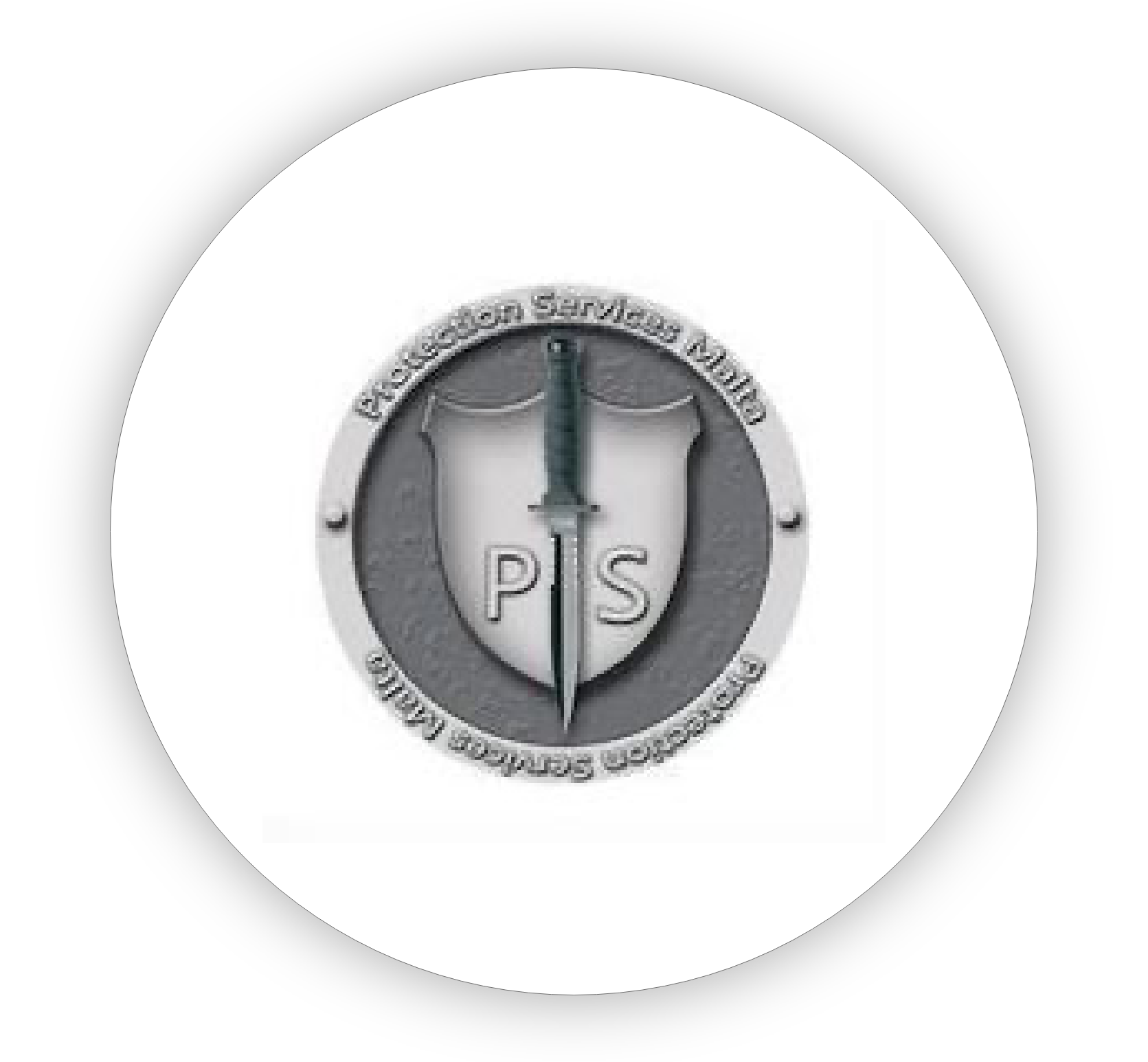 Talexio is much better than the previous software we used and their support is amazing.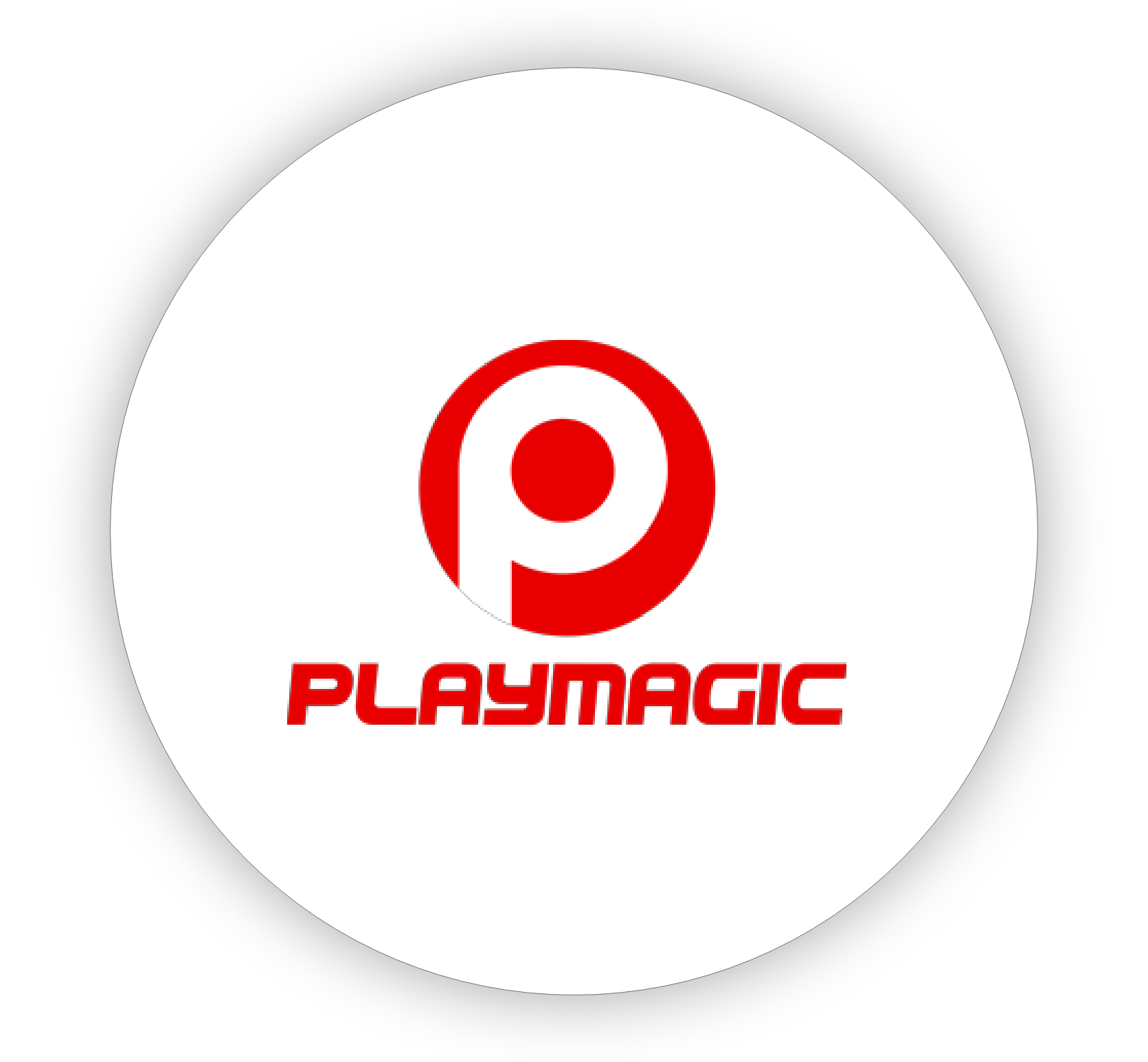 Easy and user-friendly system, quick and responsive customer service. Highly recommended!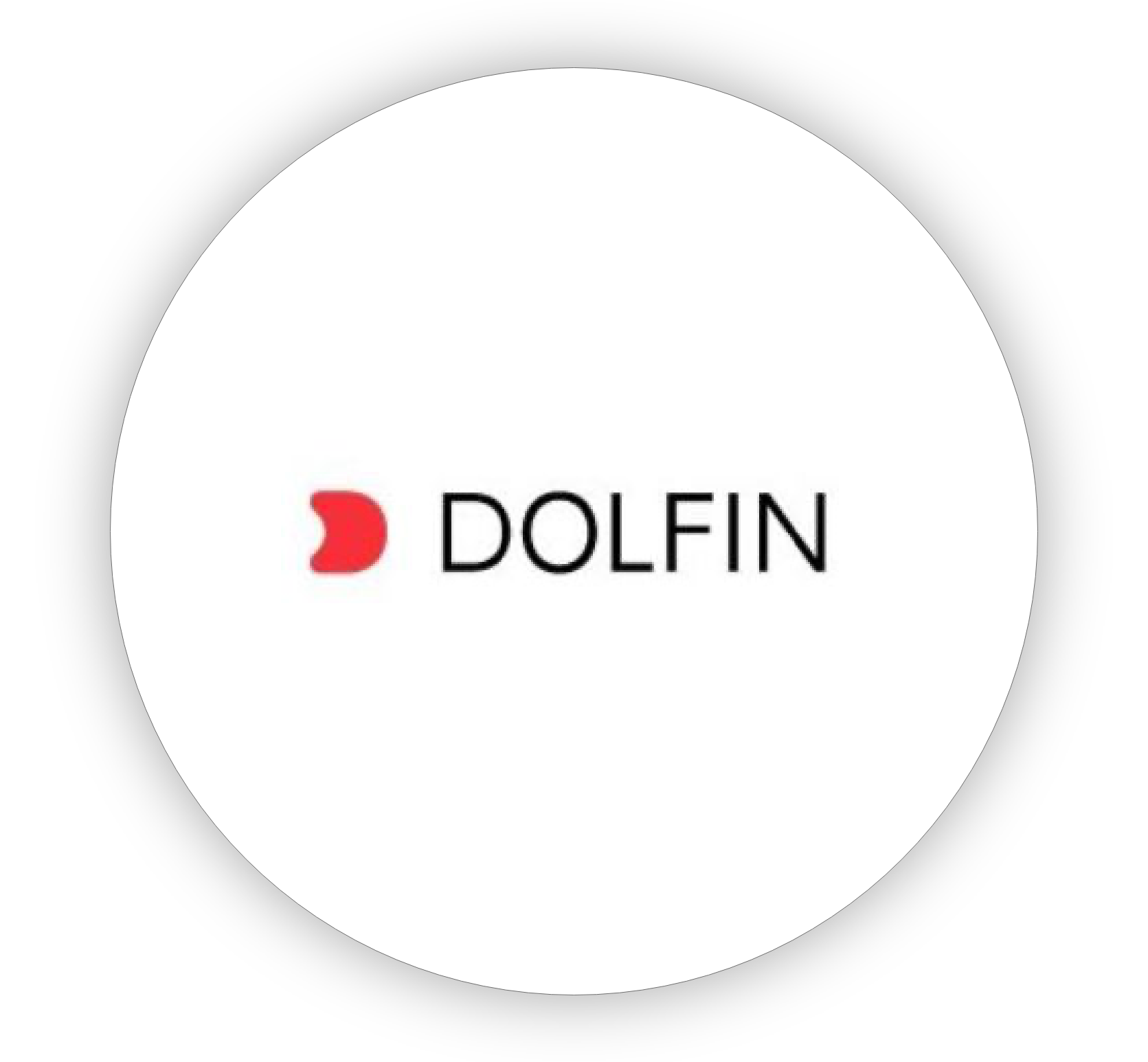 Efficient, straight forward and user-friendly system for all members of staff. Great for a small organisation of our size whilst scalable for future growth.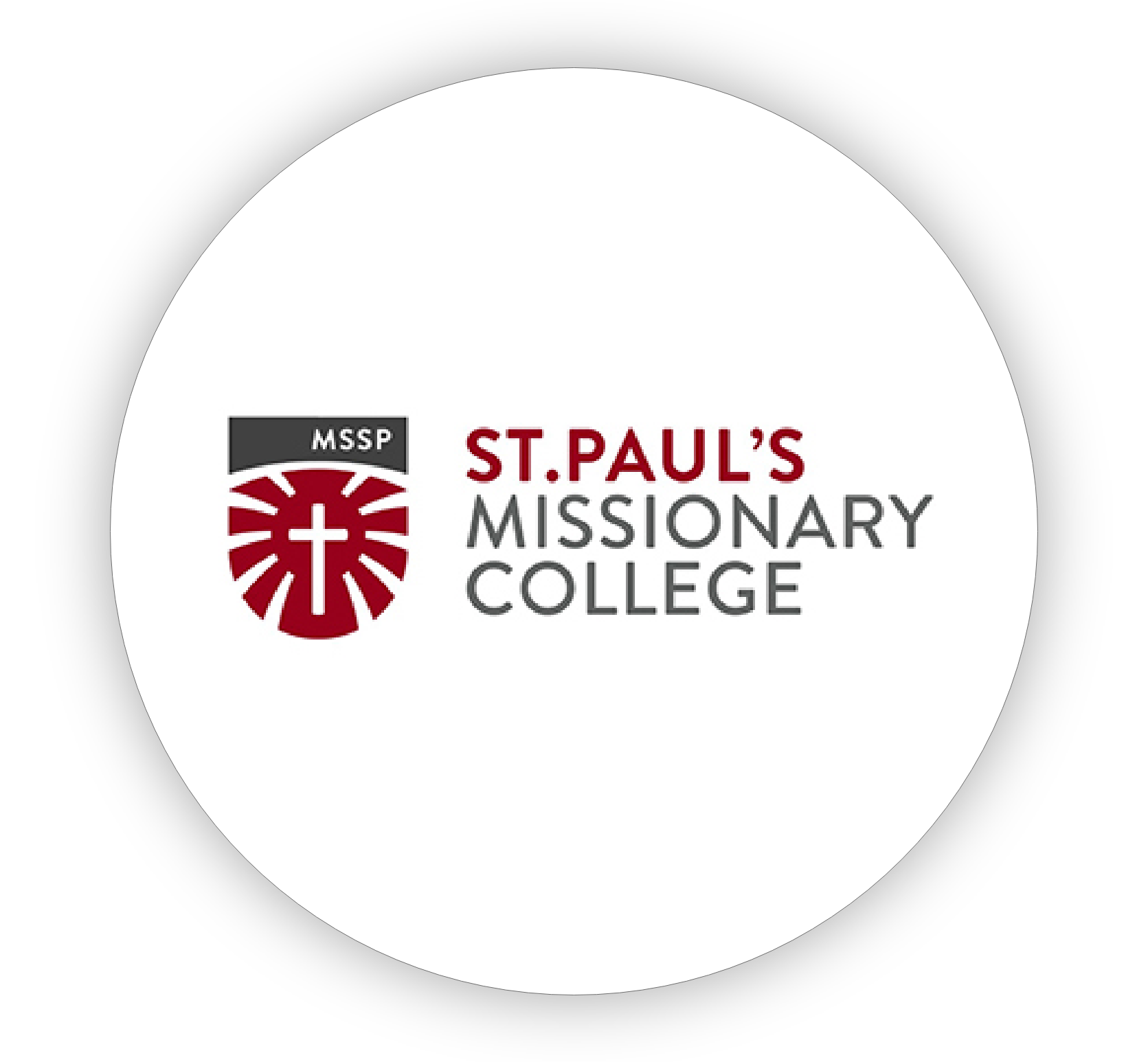 Talexio offers multiple HR solutions without any hassle. We were up and running with the Leave Management module in less than eight hours! And everyone in our department started using it without any difficulties. We are looking forward to proceeding to our next challenge—to start using the Time Management solution.