Talexio's reporting tools make it easy to generate several reports and statistical insights in just a couple of seconds.
Select the data you wish to display on Talexio and export it at the click of a button. You can generate custom reports that will help you make significant strategic decisions for your company's future. These reports include sick leave records, turnover rates and terminations, attendance and overtime logs, salary reports, analysis and much more.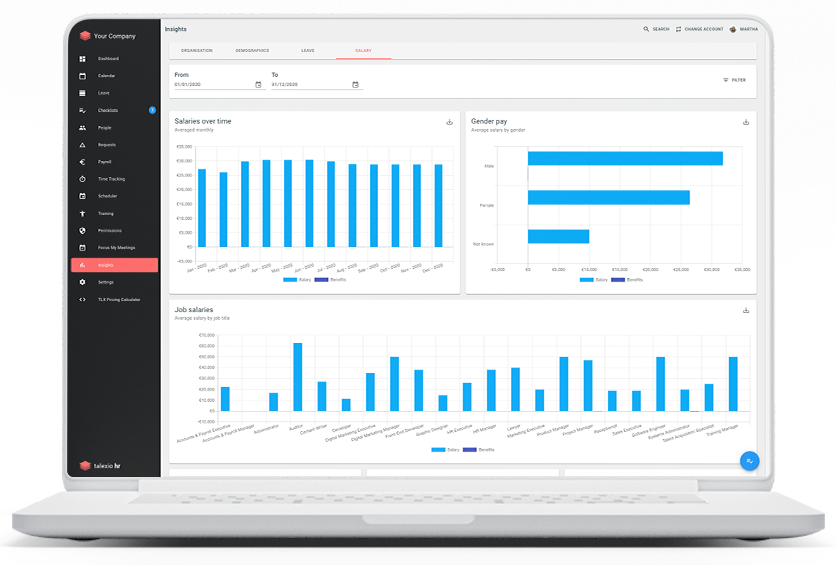 Make data-driven decisions and analyse your HR data efficiently
Stop wasting valuable time going through never-ending reports and focus on your required data.
With Talexio's in-built filtering and data selection, you can easily find what you're looking for with just a click of a button.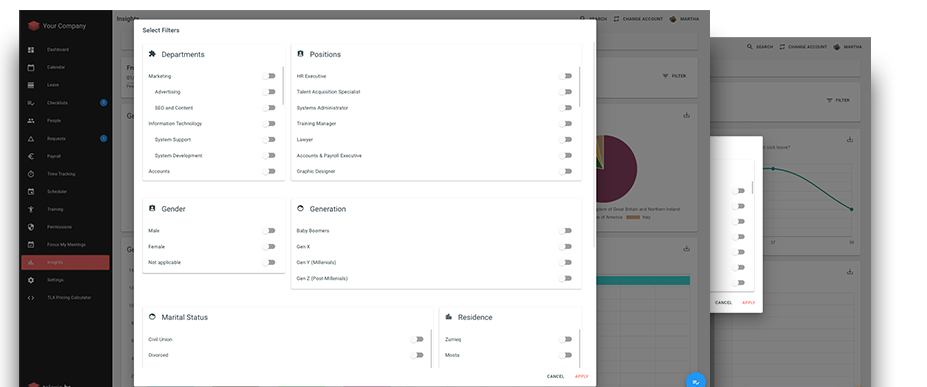 Seamlessly integrate your Employee Self-Service Portal with: