Welcoming a new hire should be fun and exciting! But, sometimes you just have to go through all the mandatory and tedious onboarding paperwork, which leaves you no time for the fun stuff. 
Well, with Talexio's HR module you can automate all your onboarding processes giving you more time to welcome your new employee properly. 
A fresh way to look at onboarding
Make a great first impression
With Talexio's smooth and efficient onboarding process, your organisation will look professional and organised to your new hires. 
Set onboarding checklists to get your employees up to speed with tasks that need to be actioned, and help them feel involved from the start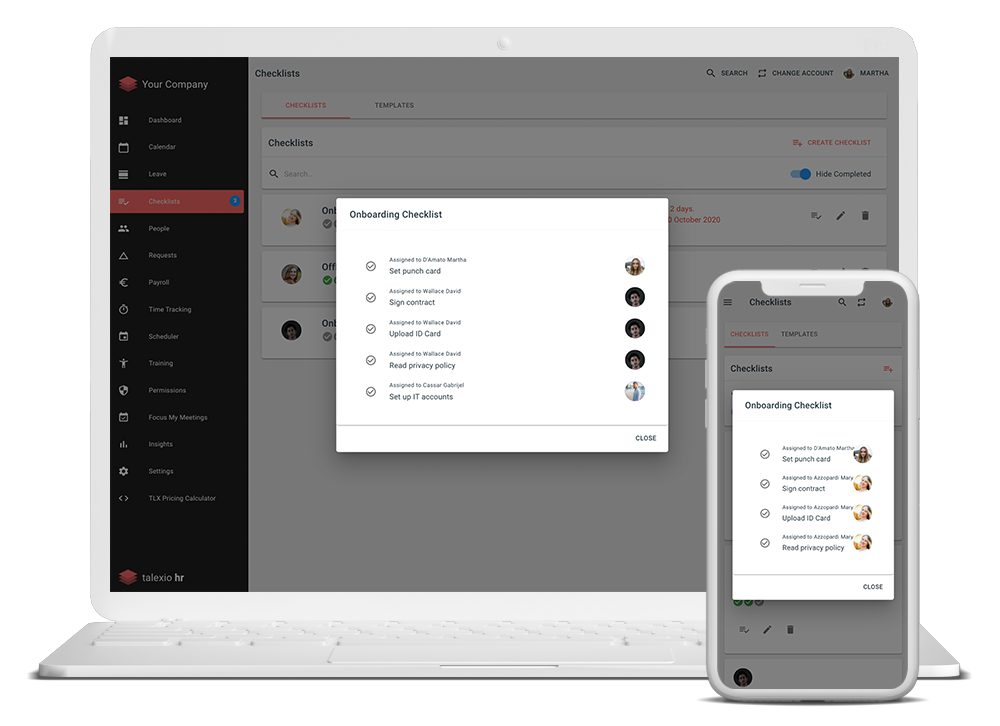 Forget about paperwork
Talexio notifies your new recruits about newly-created tasks that they need to action through automated email notifications. Additionally, each user will be able to view their assigned checklists from our pinned checklist feature. 
The platform also handles different layers of accessibility to essential documents, such as employee handbooks, internal policies, work permits, employment contracts and much more.
Seamlessly integrate with: