Performance Management
An efficient way to improve employee performance.
Your people want frequent and constructive feedback on what they're doing well and how they can improve. This helps promote higher engagement, motivates people to hit their targets, out-perform competitors, and makes it easier to address problems immediately instead of once every year or 6 months. What's more, it encourages your team to work together towards a unified goal.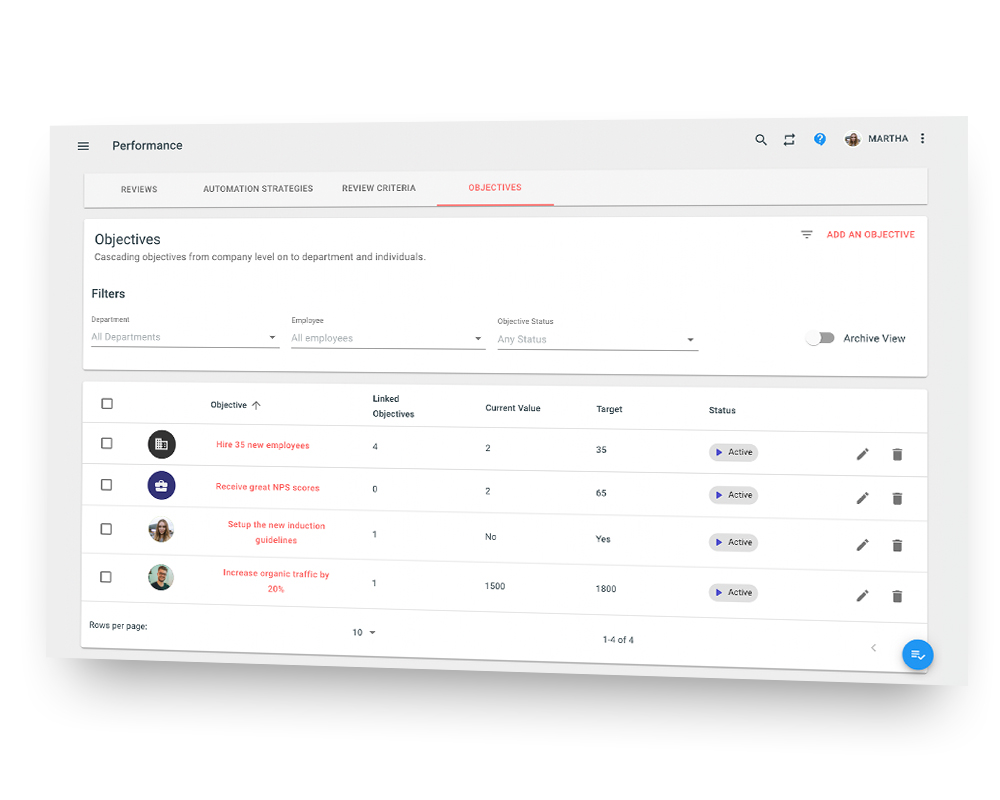 Help your people stay focused and on track
Create, track and share personal and team objectives with our Performance Management Software. Set up reminders to monitor and keep your people informed of goal progressions and completion through monthly catchup meetings, quarterly reviews, etc. Identify outliers, have clear visibility on who's struggling to reach their targets and set up an action plan to assist them in achieving their goals.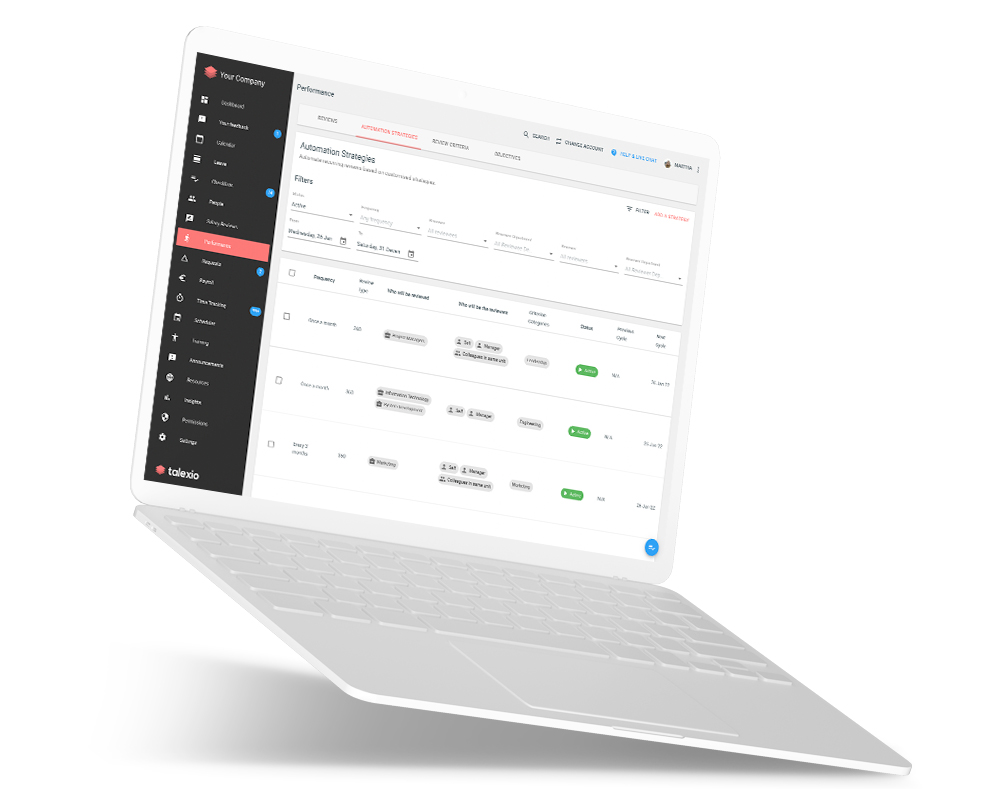 Frequent and meaningful reviews
Help increase your people's performance with our easy-to-manage performance management module.
Standardise reviews by setting structured criteria on a rating scale of 5, 7 or 10 points, categorised into categories. These can be assigned by default to specific departments.
Set up 180 or 360 reviews and get a more holistic assessment of your employees.
Set up review cycles and be reminded of any reviews that still need reviewing.
Conduct peer reviews and manager assessments.
Be selective and adaptable when choosing how to measure and track performance and obtain key measurables which provide deep insight into the business.
We're not done!
This isn't the complete Performance Management platform – it's just the beta version. We're currently working on finalising the product, and the full version will be coming soon. Here's a sneak peak of what will be added: