Employee Database and Records
Employee data made easy
Storing and tracking employee records is a  challenging aspect of being a human resources professional.
Talexio makes managing employee information simple and easy. Get rid of all that scattered paperwork and start storing your employee data in a secure employee database, without losing accessibility or retention controls.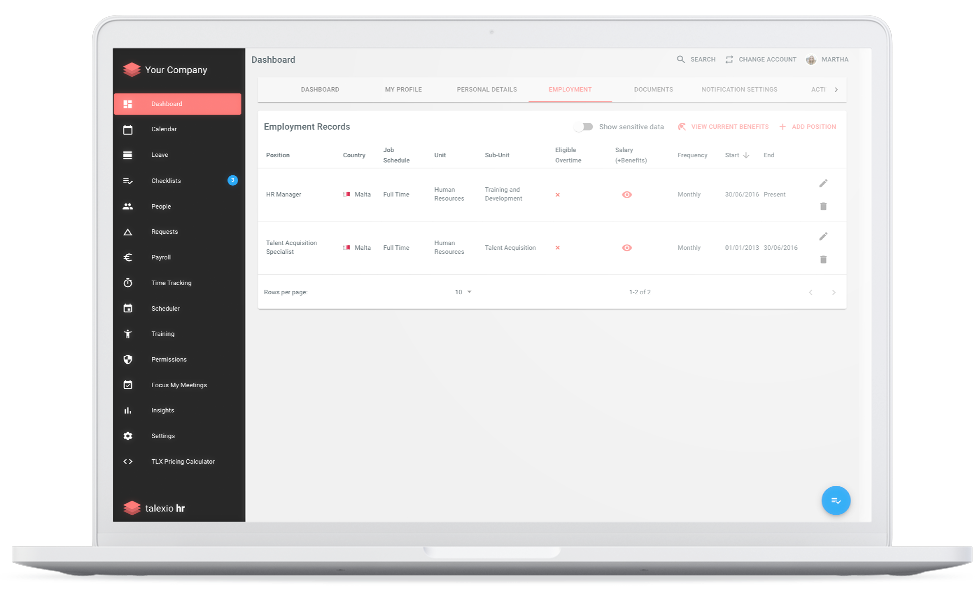 Bring accuracy into your records
Store all your employee information in one space. You no longer have to look through mountains of files or Excel sheets to find your employees' details. From bank and financial details, to salaries, benefits, emergency contacts, health information and employment details—you can find it all on Talexio. 
Worried about your already existing data? Talexio allows you to easily import all your current employee information, hassle-free!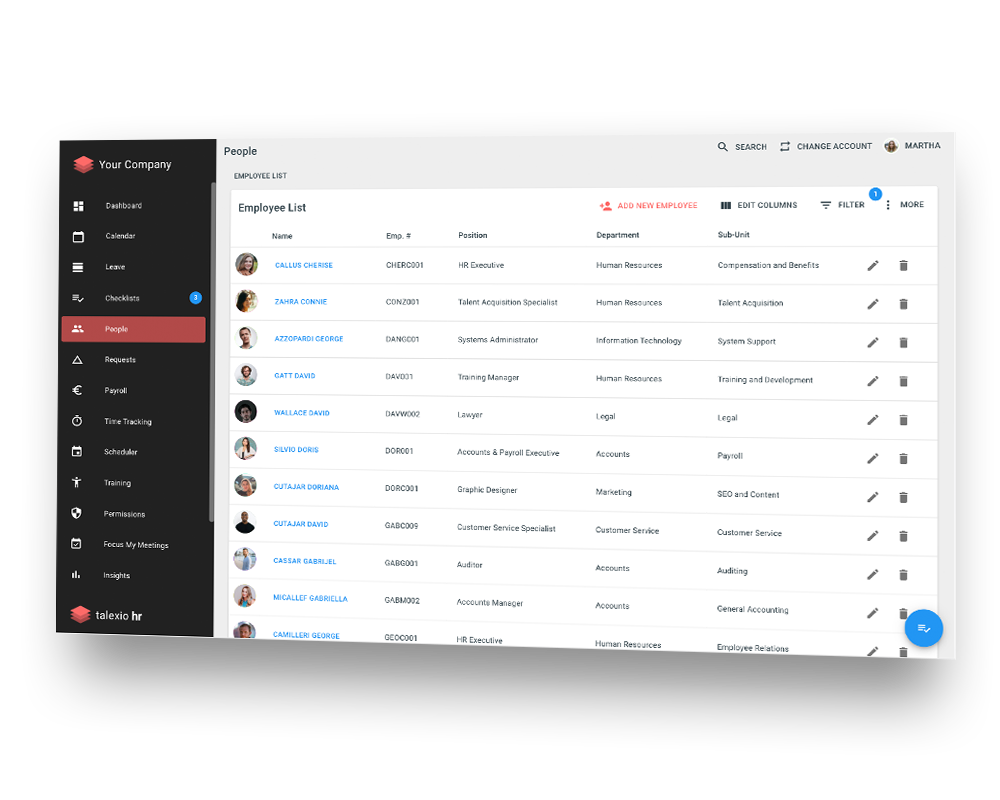 Manage employment records
As a team member progresses through their career, keeping track of their employment records can get confusing and time-consuming.
With Talexio, you can easily view and manage all your employee details; including promotions, transfers and other changes to the employment records in a chronological career history. 
Get to know your employees
Boost teamwork and enhance team morale with Talexio! Your employees can get to know each other directly from our employee self-service portal. Each employee may be given access to update their own profile on Talexio, which can also be shared with their colleagues. 
Custom permissions can allow each employee to edit their own personal information, while limiting their access to sensitive company information, giving you peace of mind while simultaneously saving you a lot of time and additional costs.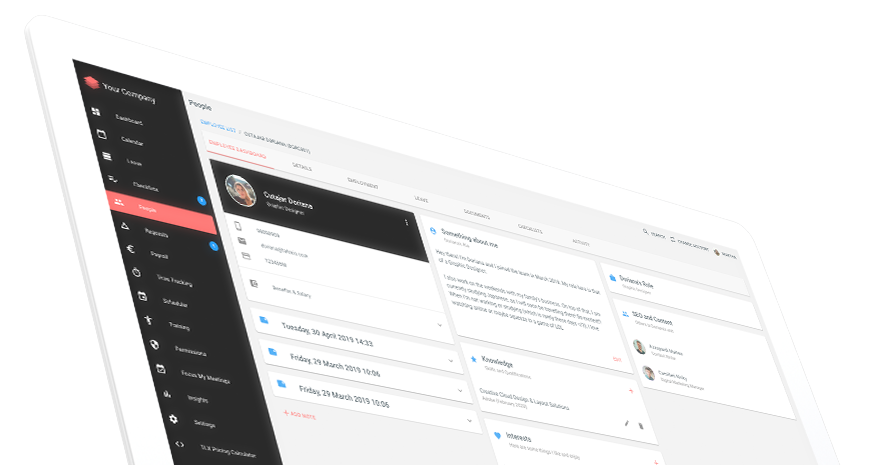 Set up customised fields and export required data with just a click of a button
Stop storing extra information in different spreadsheets and start creating custom fields linked to employees on Talexio. Talexio's flexible solutions enable you to store all the data you might need, in one single HR database software. Custom fields are also available for use with reminders, filters and reports.
Create instant and detailed reports with just a click of a button
Analysing and collecting your HR data is simple and instant with Talexio.
You no longer have to start collecting and analysing your data weeks before an important meeting, as with Talexio's integrated reporting tools you can generate easy-to-read reports instantaneously. 
Too much information in one report? No worries, just filter and include or exclude fields to quickly find what you're looking for.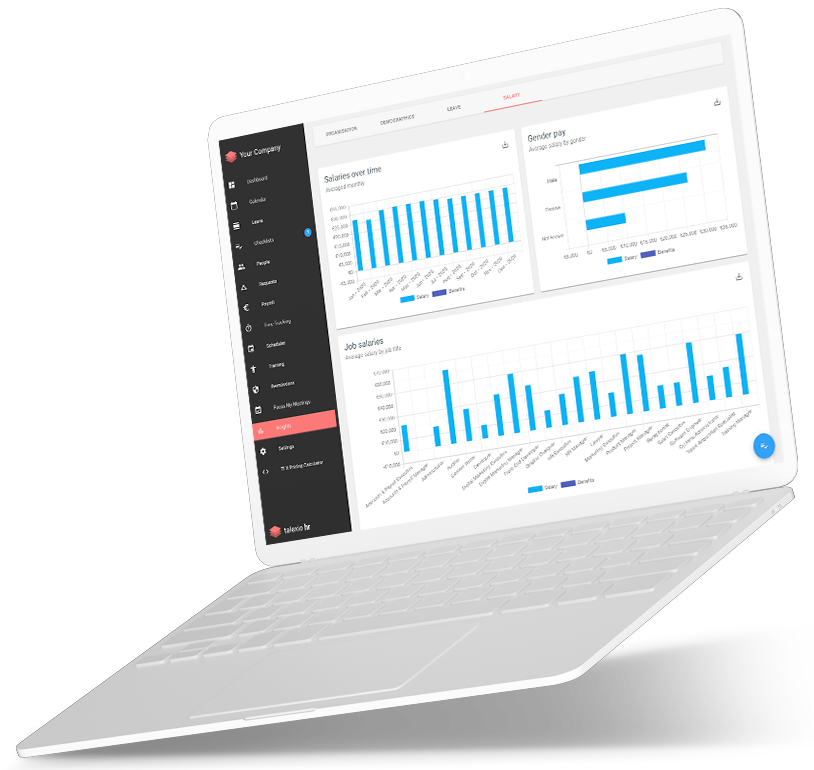 Visualise your organisation
Wouldn't it be great if you could just see your organisational structure without having to create a whole chart from scratch?
If only life was so easy… well it turns out, that with Talexio, it can be. Talexio will automatically build your organisational hierarchy and chart as new employees are assigned roles and departments. Phew! That's another hassle avoided. 
Don't just take our word for it
Read what our clients have to say about our product and support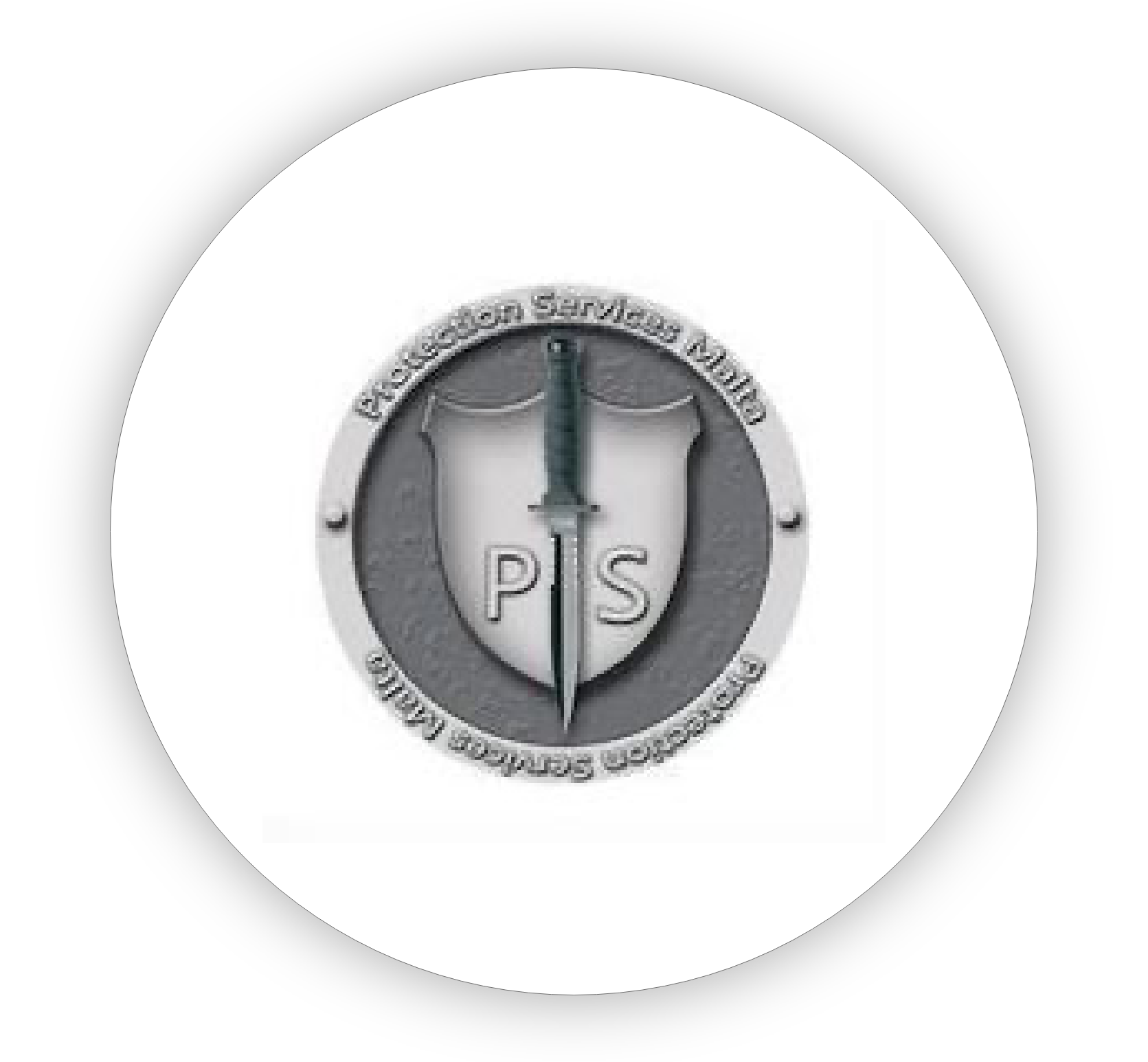 Talexio is much better than the previous software we used and their support is amazing.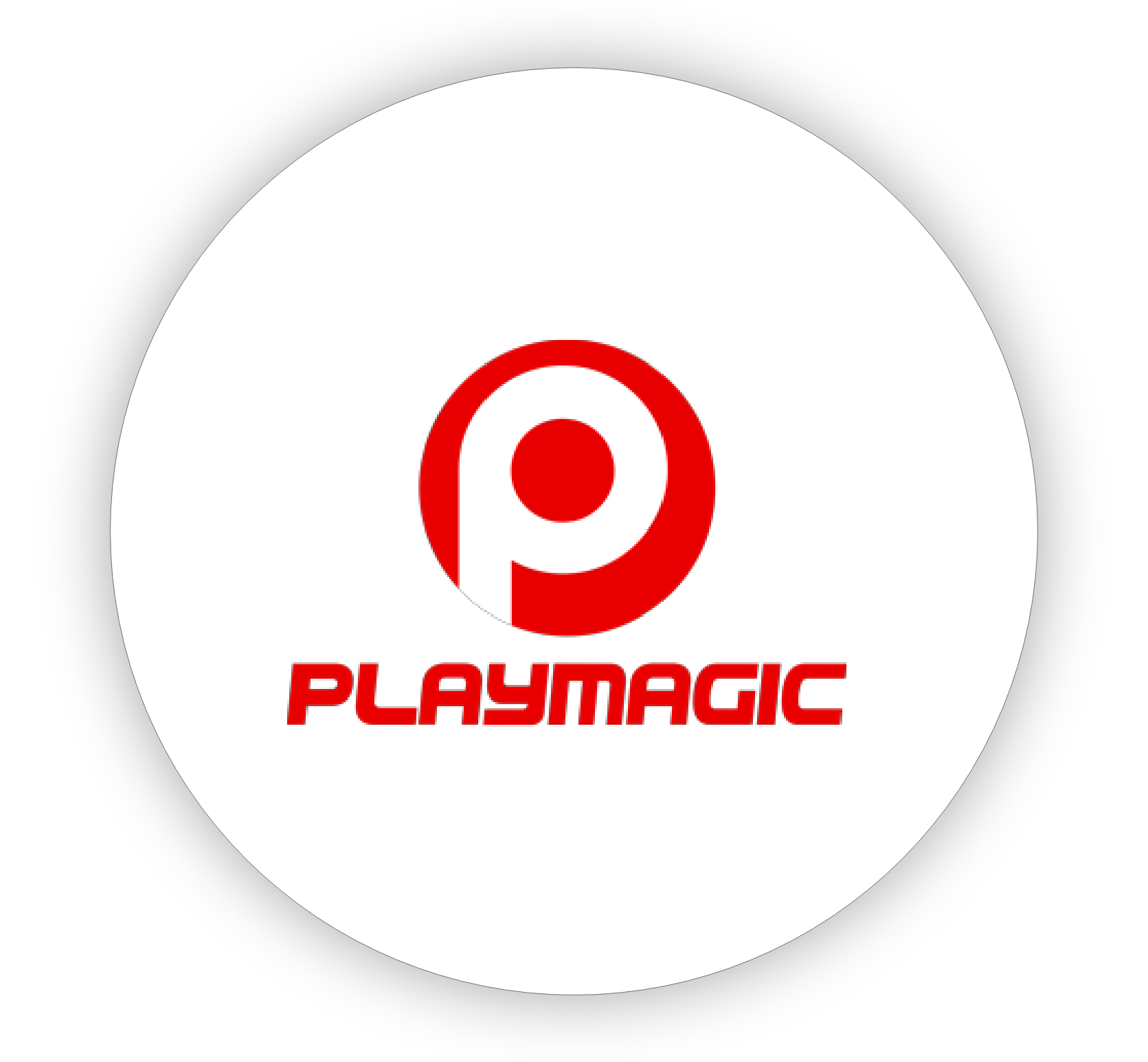 Easy and user-friendly system, quick and responsive customer service. Highly recommended!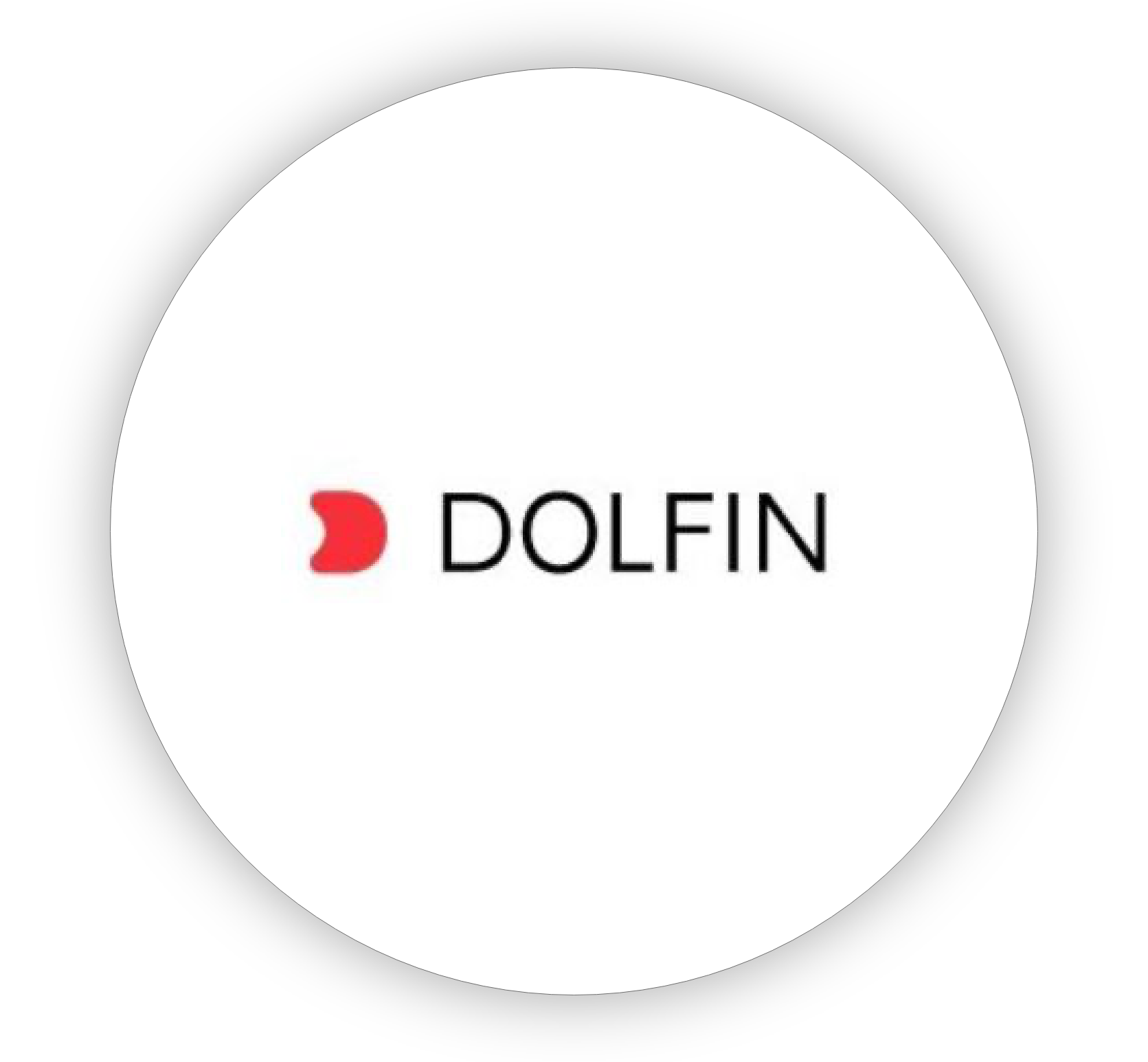 Efficient, straight forward and user-friendly system for all members of staff. Great for a small organisation of our size whilst scalable for future growth.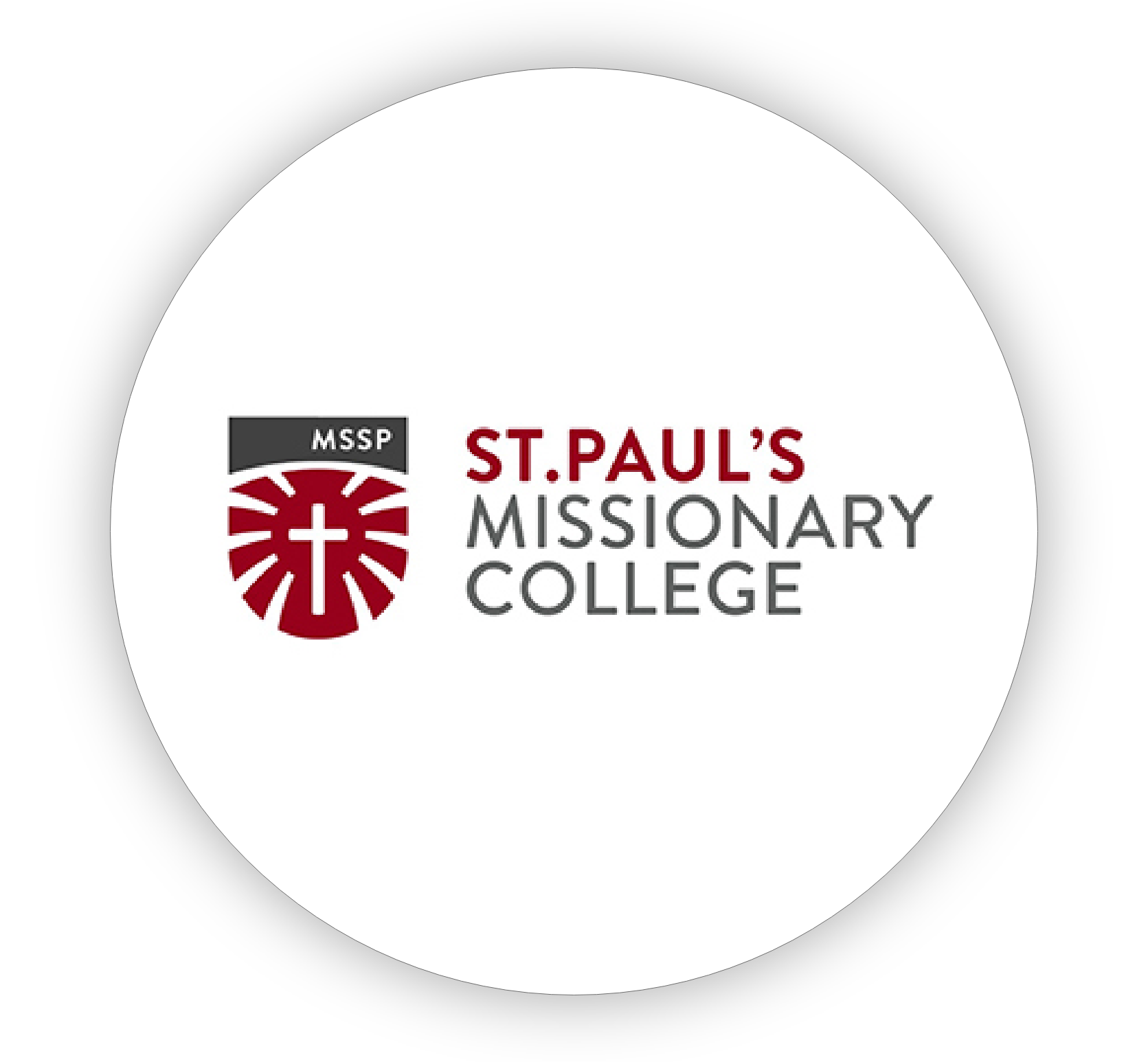 Talexio offers multiple HR solutions without any hassle. We were up and running with the Leave Management module in less than eight hours! And everyone in our department started using it without any difficulties. We are looking forward to proceeding to our next challenge—to start using the Time Management solution.
Seamlessly integrate your Employee Database and Records with: