Turns out HR doesn't have to input every tiny little detail into each employee profile. Talexio gives you the choice to let your employees edit and update their personal information and contact details, which you can then approve from your end. 
Give your employees access to view their leave balances and request time off so that they no longer have to ask HR. Talexio's customisable, flexible and secure permission settings let management decide which sections, reports, and data, can be accessed by which employee.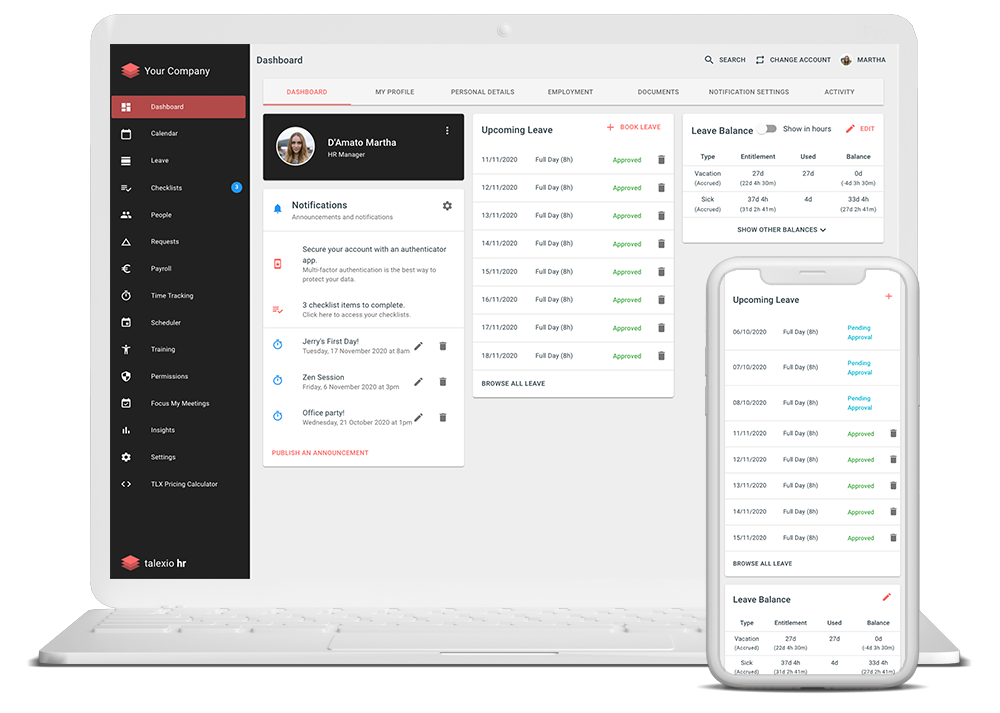 Keep track of anything and everything
Talexio's calendar integrates with third-party calendars, and lets you keep track of any notifications, birthdays, or reminders!
You'll never have to miss another important event again.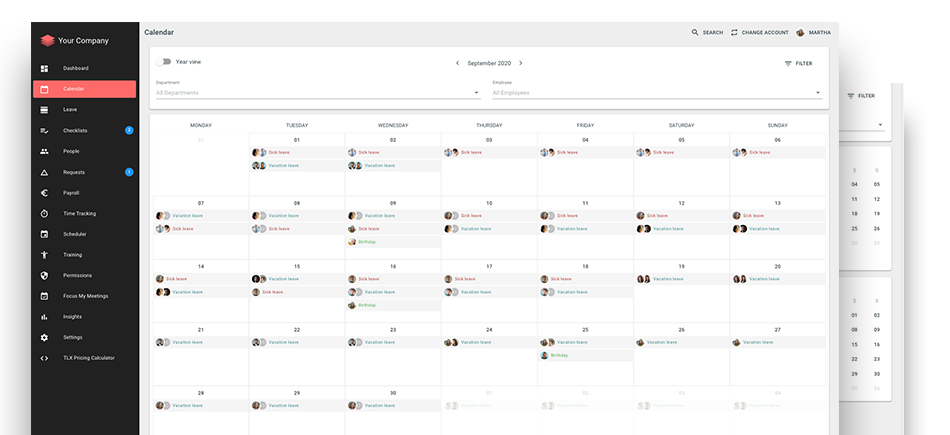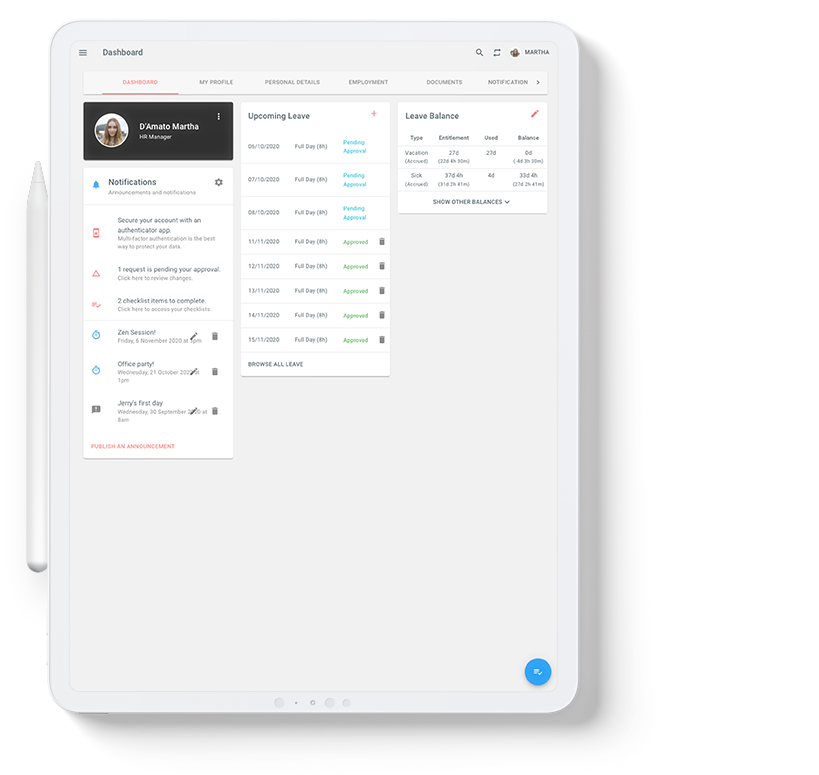 Announcements that won't get lost
Keep everyone in your organisation updated with the latest internal news, such as employee birthdays, upcoming events, and so much more.
Your people will quickly get notified through the Talexio Employee Portal and also by email. That's one less thing to manage for the day!
Seamlessly integrate your Employee Self-Service Portal with: