We understand how stressful payroll can be, especially when you have to double, and triple check your calculations to make sure that everything is in order. 
Well, turns out that with Talexio's payroll software you no longer have to worry about inaccurate and slow payroll calculations. Talexio will simplify and accelerate the way you do payroll instantly, so you can rest easy.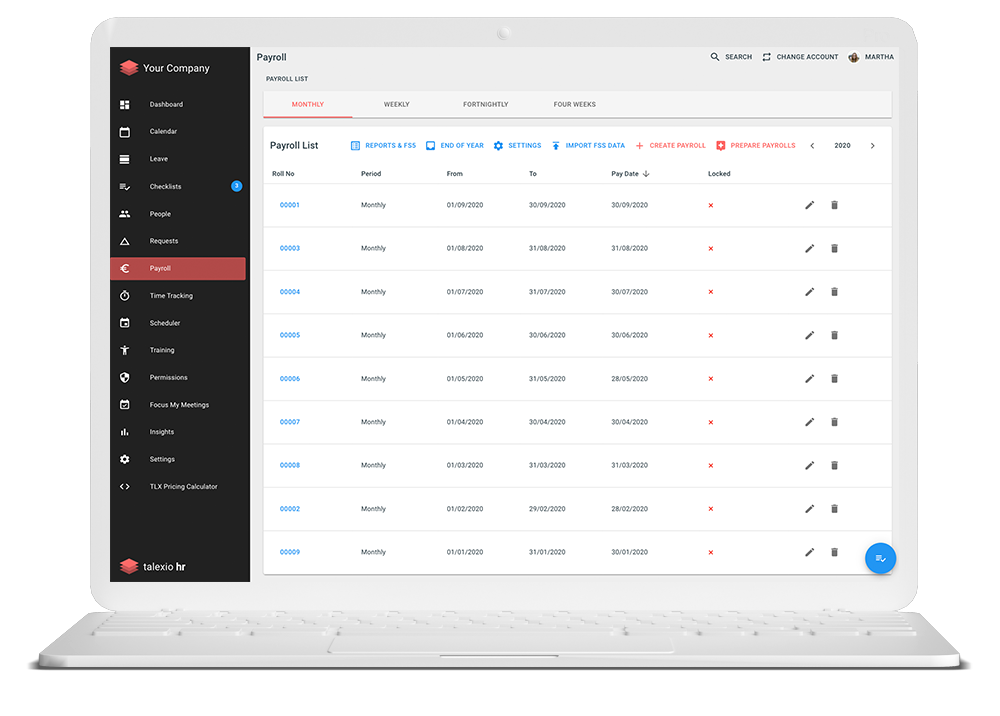 Handle the end-of-year process with ease
A wizard will guide you through the finalisation of the end of year process to generate and submit FSS Electronic Lodgement files, and carry over any pending leave balance onto the upcoming year.
Seamlessly integrate payroll with: