Scheduling
Get organised with Talexio Time and Attendance
Scheduling shifts for a whole team or multiple teams is a job within itself. You have to take everyone's availability into consideration, create manual rotas, make sure that every shift is covered, and approve of any last-minute changes.
With Talexio's Time and Attendance module, you can effortlessly generate shifts with specific patterns, rules and schedules, and then publish these shifts to your teams. If any changes have to be made, you can easily manage them directly from this module.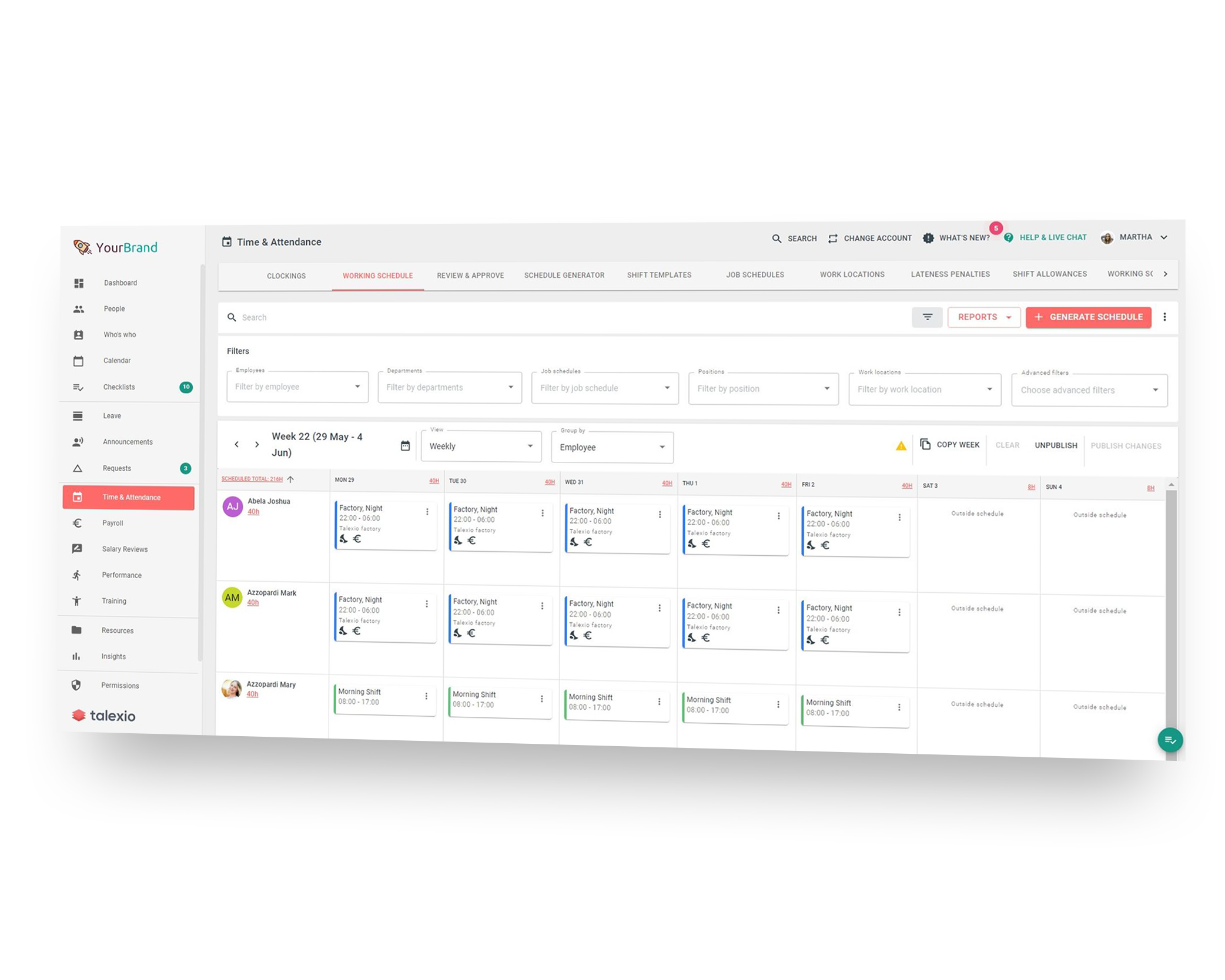 Export and print
Administrators can effortlessly publish the planned weekly schedule or export it into an Excel for printing at their convenience.
Save time with Talexio Time and Attendance
Save valuable time and money by letting your employees view their weekly schedule directly from Talexio, instead of printing it or sending manual emails.
Your employees can even request shift swaps through Talexio. Instead of sending multiple messages and emails for approval, managers are now able to simply approve or decline swap requests in seconds.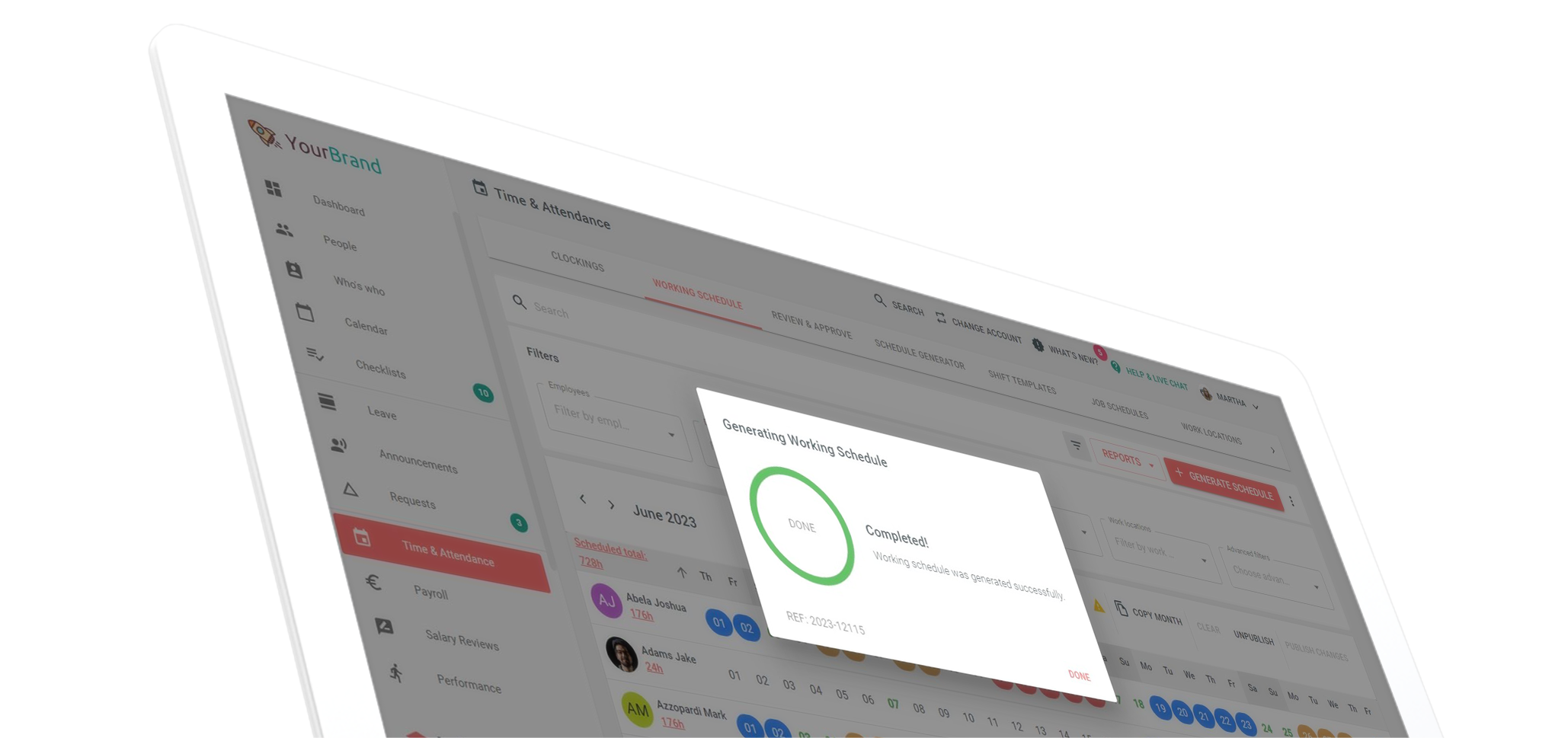 Know where your money is going
Administrators can keep track of the daily, weekly or monthly costs, by individual, department or as a whole company.
More Time and Attendance features: