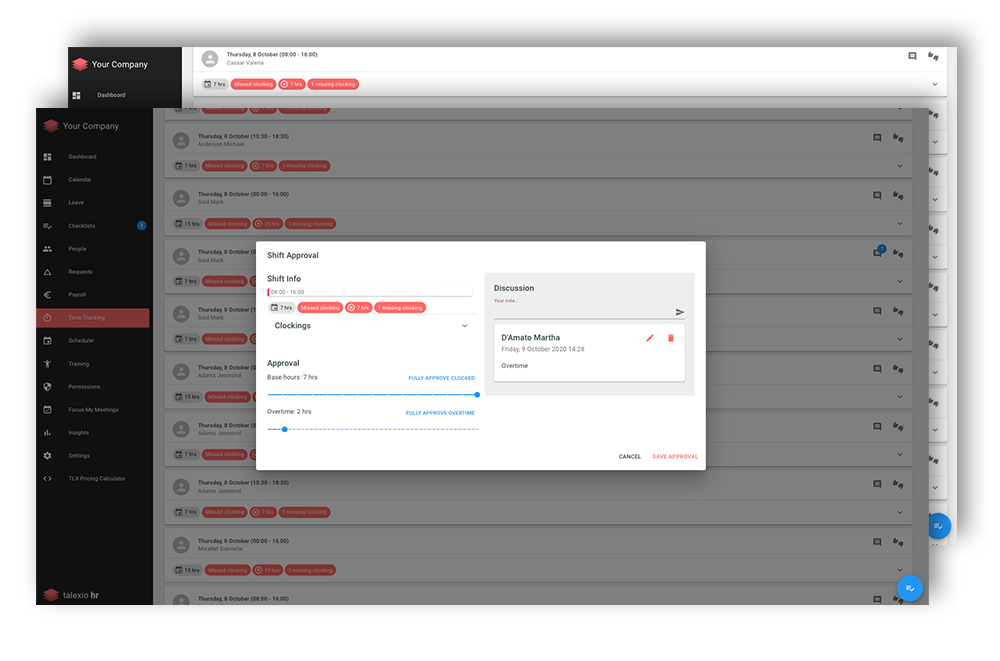 Head of Departments can easily filter, monitor, dispute and approve clocking logs.
No one has to chase employees for their timecards—Talexio stores all timesheets in one place for easy review and approval. 
Overtime tracking made easy
Talexio monitors the basic and overtime hours through the exception results display log, which compares the collected raw clockings with the assigned shift to each employee.  
If these clockings do not match, the approver is easily notified and can take the necessary action at the approval stage—yet again saving you a great deal of time. 
Should any disputes arise, Talexio will record the conversation, which can then be logged.  
Improve payroll accuracy
Stop wasting time over miscalculations or discrepancies.
With Talexio, any approved clockings will automatically update the Payroll calculation for payslip processing. 
Are you ready to enhance your time & attendance processes?
Streamline your workflow with Talexio.
More Time and Attendance features: