Payroll
Carry out payroll calculations with accuracy; make bulk adjustments to payroll and factor in variables such as overtime, adjustments and special rates; schedule payslips to be sent to your employees on payday.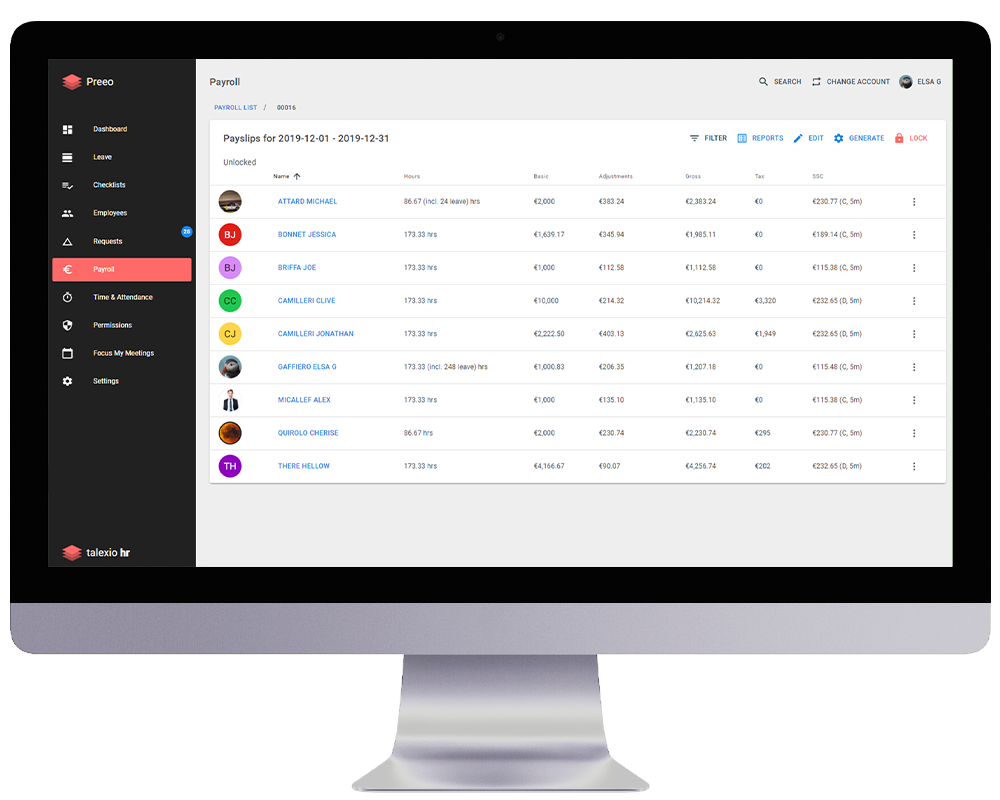 Payroll software for all your needs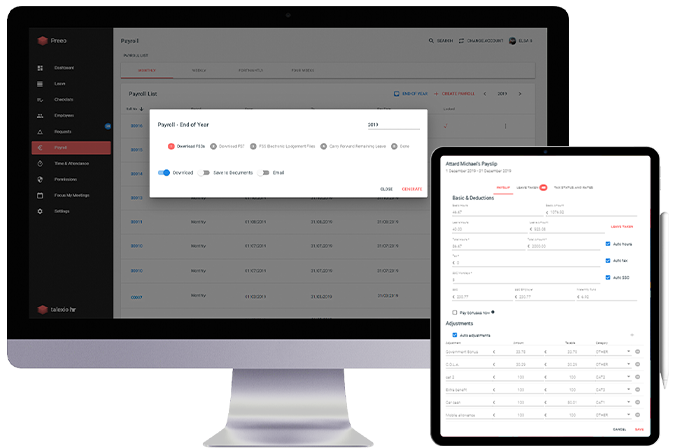 End of Year Process
A wizard will guide you through the finalisation of the end of year process to generate and submit FSS Electronic Lodgement files, and carry over any pending leave balance onto the upcoming year.
Payroll is seamlessly integrated to:
Interested in seeing how it works?
Sign up for a free 45-day trial to explore Talexio's features including Payroll Software.