Payroll
Punch cards, handwritten timesheets, and time tracking apps are a thing of the past. Your employees can start tracking time right away from their browser. Talexio also supports integrations with external hardware devices like palm and finger readers, and online software products.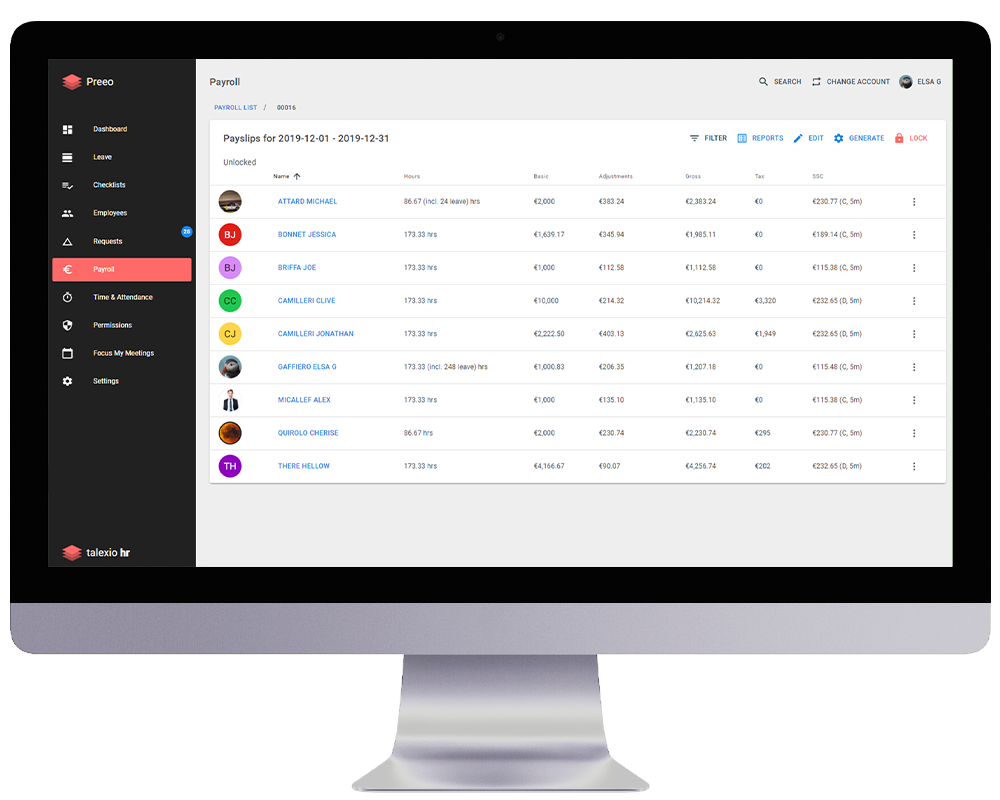 Payroll software for all your needs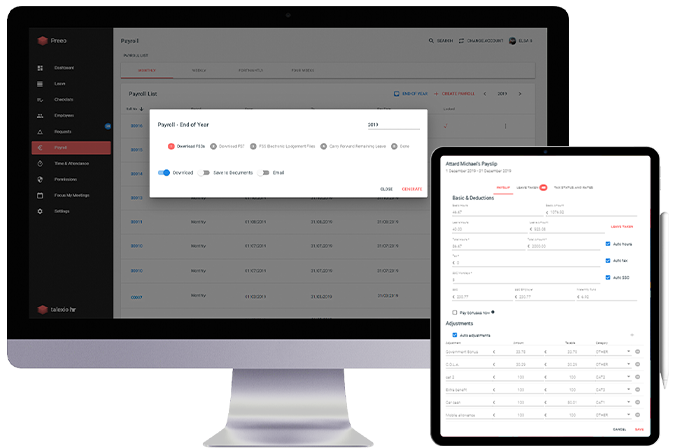 End of Year Process
A wizard will guide you through the finalisation of the end of year process to generate and submit FSS Electronic Lodgement files, and carry over any pending leave balance onto the upcoming year.
Payroll is seamlessly integrated to:
Interested in seeing how it works?
Sign up for a free 45-day trial to explore Talexio's features including Payroll Software.