Employee Onboarding
Automate the tedious, but mandatory processes of onboarding so you can focus less on paper pushing and more on creating better connections with your employees. Whether you're a manager, a new hire or an HR professional, Talexio makes this process smoother for all.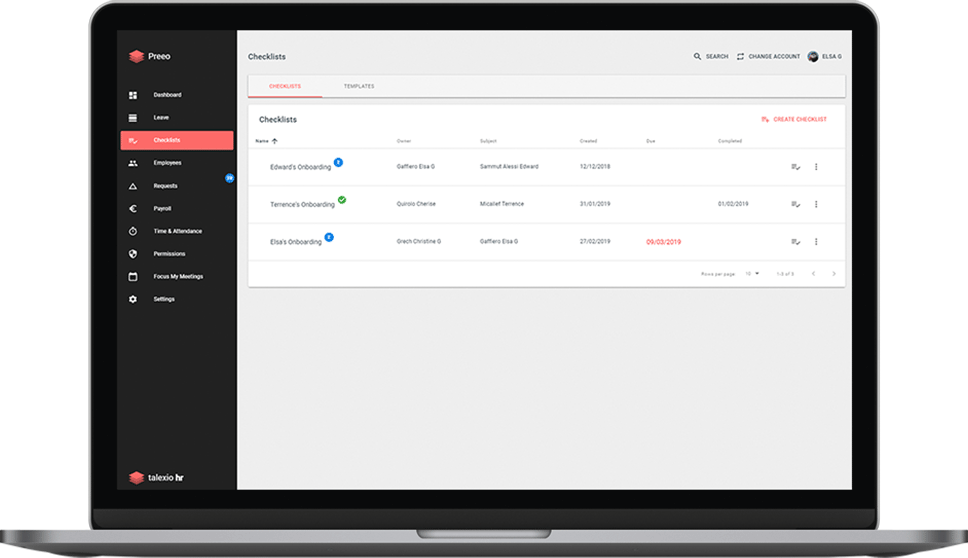 A new way to look at onboarding
Forget about the paperwork
Talexio makes new engagements, terminations or custom checklists a breeze. Simply create tasks or select the forms that need to be actioned by specific employees, and they will receive an email notification with all relevant information. Make important documents like employee handbooks, internal policies & employment contracts, all accessible through one platform.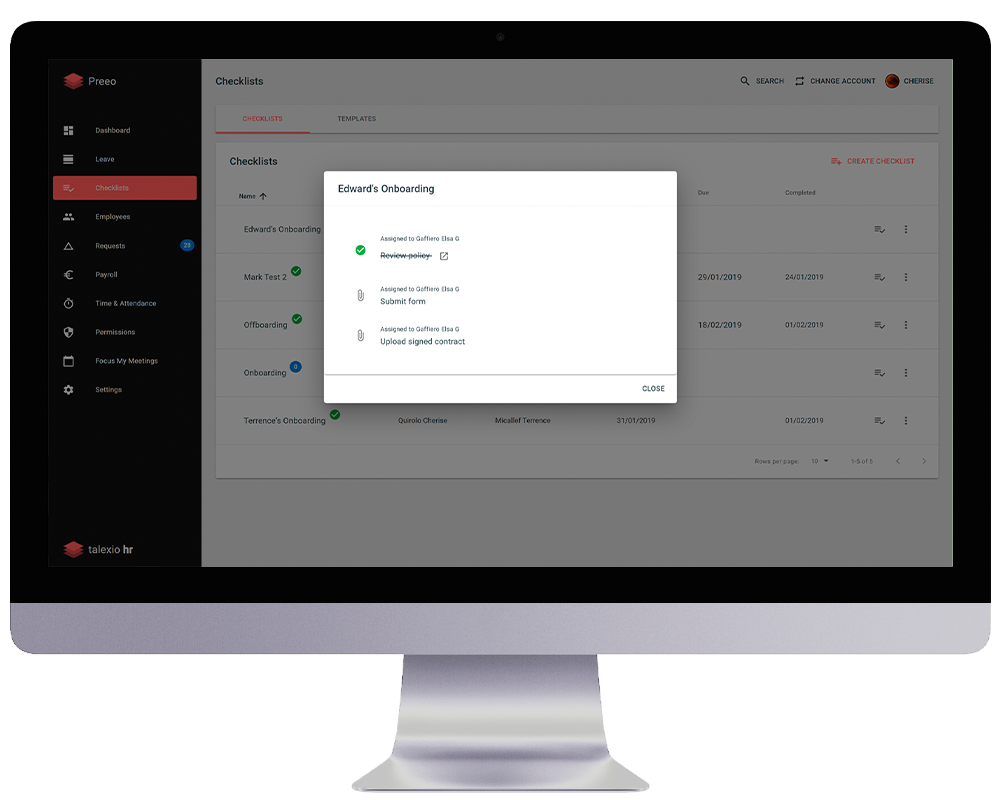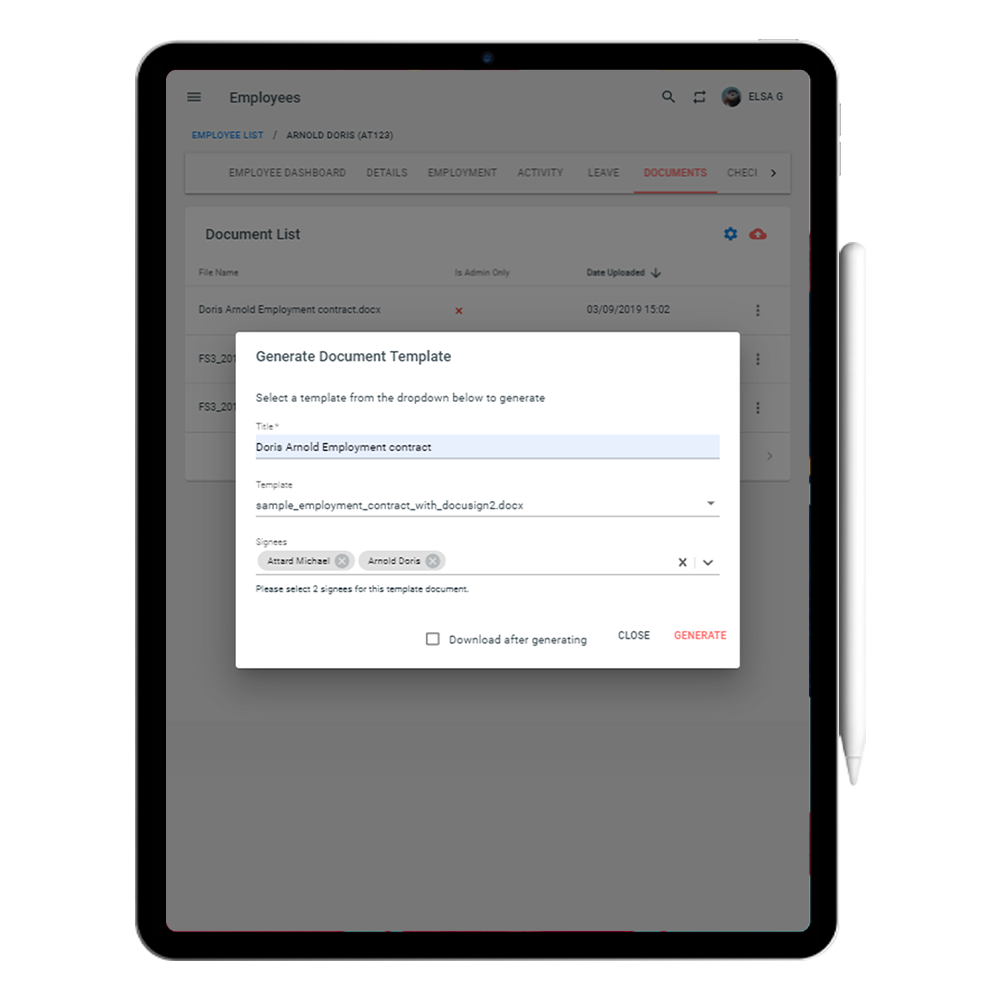 Auto generated contracts & Digital signatures
Save time by auto generating employment contracts or forms at the click of a button. Employee information that is already gathered on Talexio can be used to create personalised, custom documents, and sent to your employees via Checklists.

Interested in knowing more?
Sign up for a free 45-day trial to explore Talexio's features including Employee Onboarding.