Your Employee Database & Records
Employee Data Made Easy
As an HR professional keeping and tracking hundreds of employee records is one of the most challenging aspects of your job. Talexio makes managing employee information simple and easy by allowing you to store standard field data in a secure database accessible from anywhere at any time.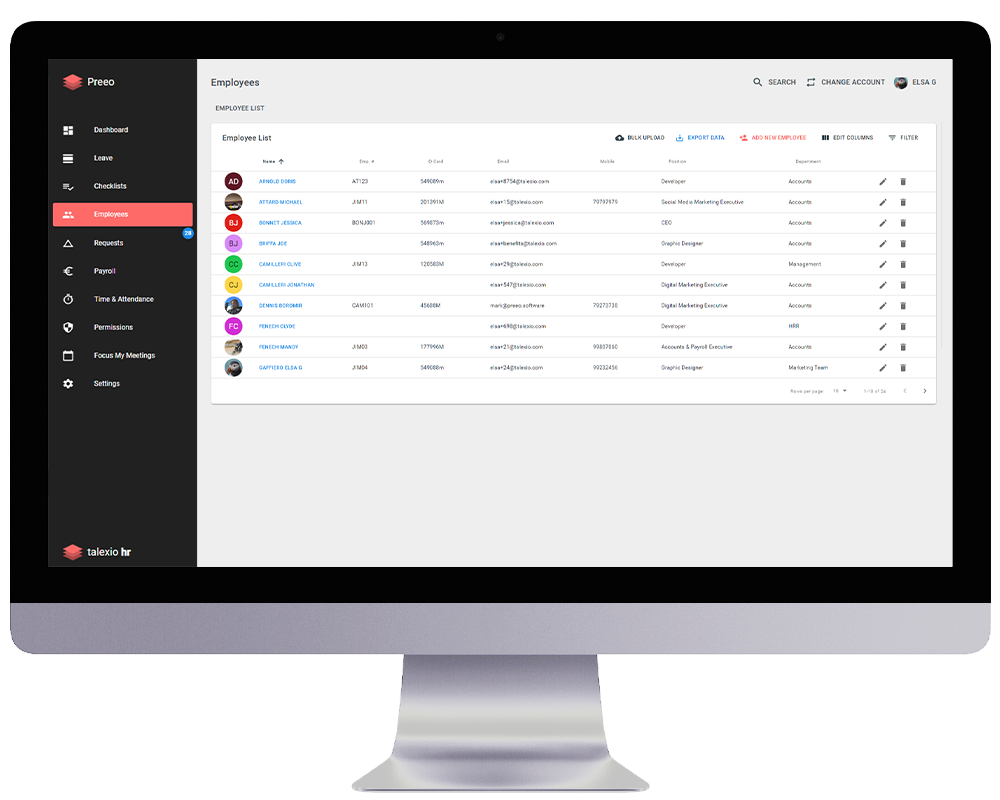 More accuracy in your records
Store all your employee information in one space, including personal & contact information; job position history & organisational relationships; salaries & benefits; and document repository.You don't need to worry about your existing data when getting started with talexio.
You'll be able to import all your historic employee information like salaries, job titles and past employee history without any hassle.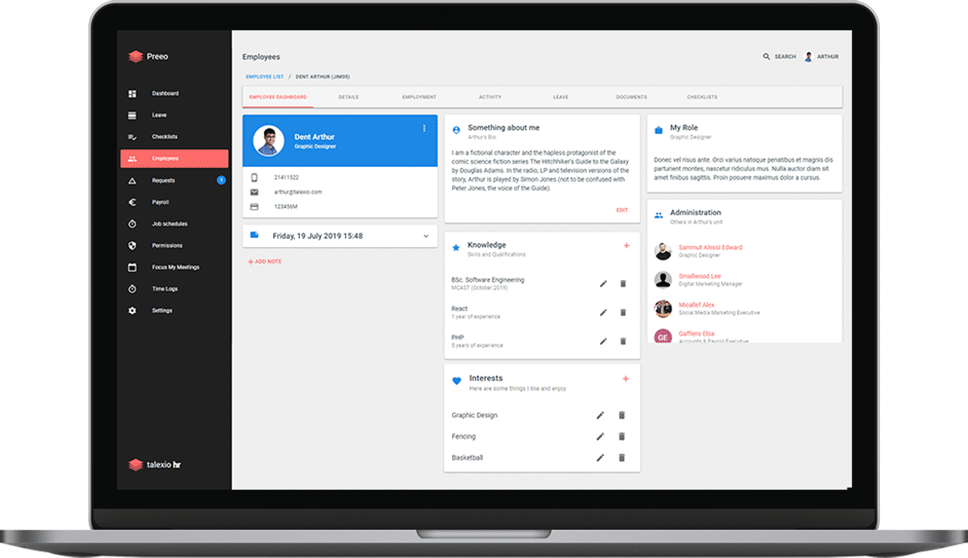 Get to know your Employees
Allow other team members to get to know fellow employees better. With Talexio you can store employees' knowledge and interests to their own profile, and help others understand the role of the employee within your company, by seeing which teams and unites they are connected to.
One source for all documents
Upload all related employee documents for safe-keeping, or generate a document based on a template uploaded to Talexio. Confidential documents may also be stored with limited visibility for the employee.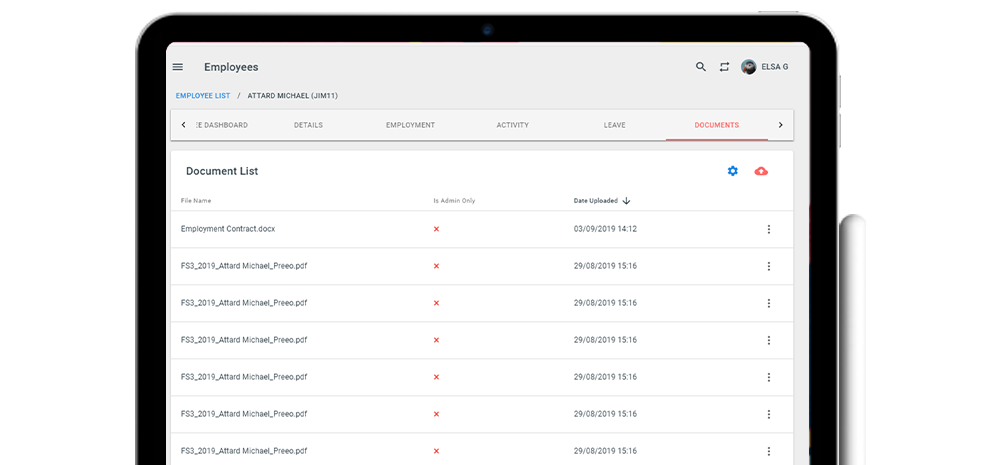 Manage your employees' position history
View and manage the details of an employee's job, such as salary and benefits, engagement date and end of probation date, together with their history of previous positions within the company.
Set up Custom Fields
If there's any other information that you would like to store about your employees, Talexio also caters for custom fields. Create your own unique fields and store any additional information.
Edit your view by selecting the most relevant columns for you. Filter for specific information such as employee on probation, birthdays within the month, expiry of permits, through hassle-free reporting features. Export data in one simple click.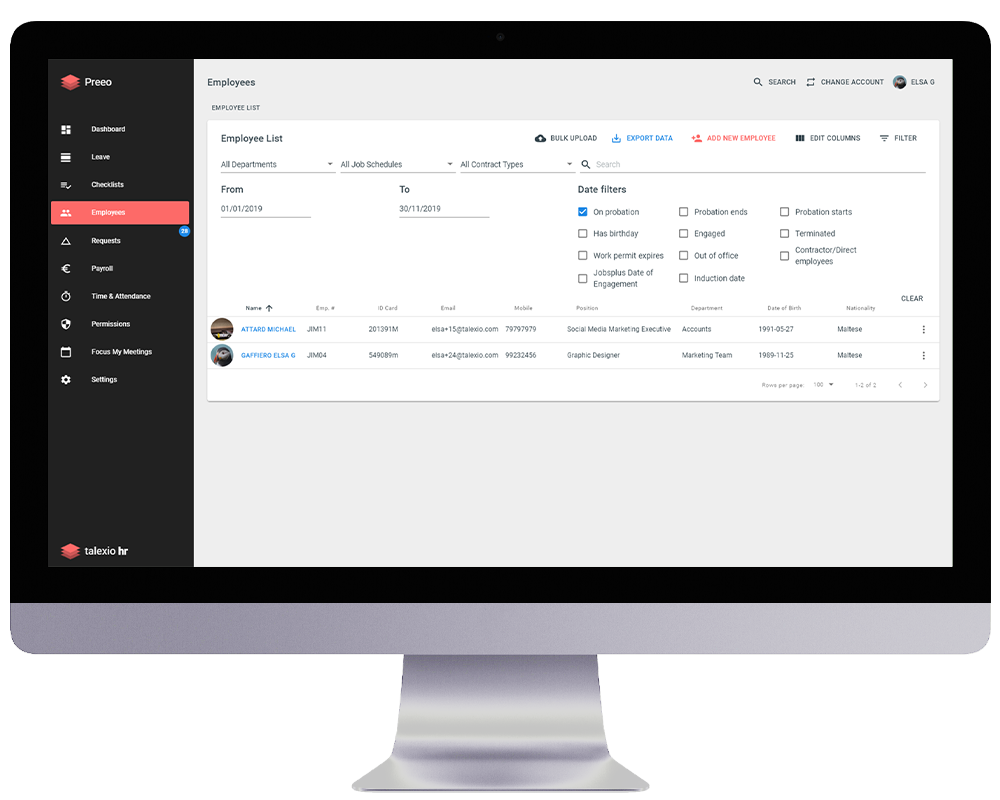 Interested in knowing more?
Get a free online quote now.