Your Employee Database & Records
Employee data made easy
Keeping and tracking hundreds of employee records is one of the most challenging aspects of being a human resources professional. Talexio makes managing employee information simple and easy. Store standard field data in a secure database, accessible from anywhere at any time.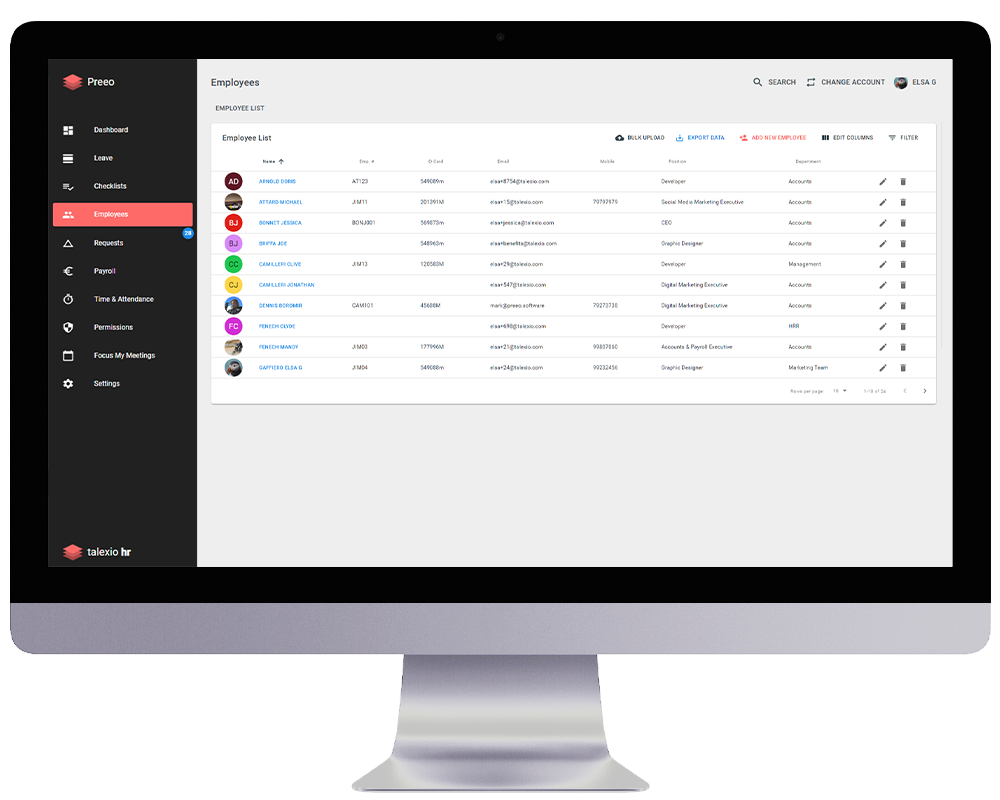 Bring accuracy into your records
Store all your employee information in one space, such as contact details, work record, organisational relationships, salaries and benefits, and document repository.
Stay worry-free about your already existing data; Talexio helps you with importing all your current employee information without any hassle.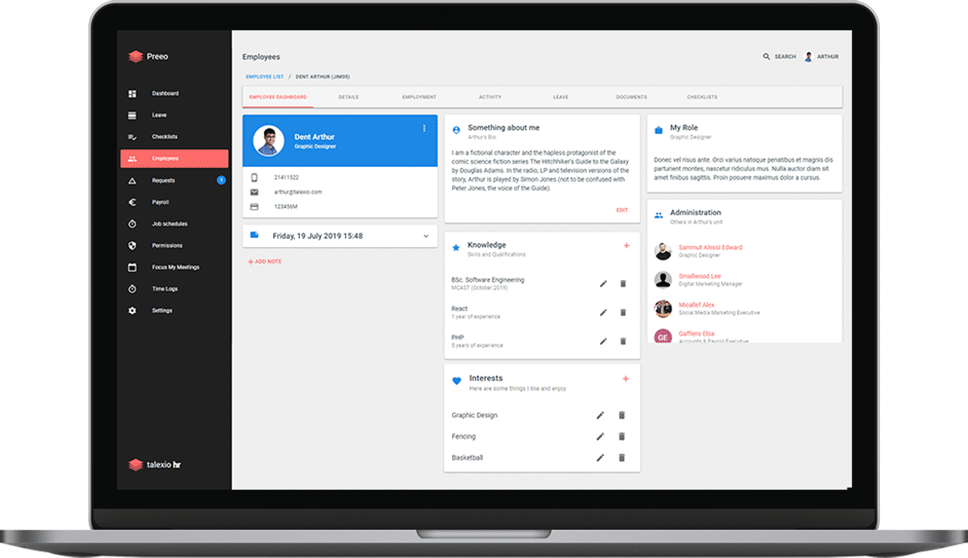 Get to know your employees
Allow your employees to get to know each other better. With Talexio, your employees can store information about their roles and personal interests on their profile, accessible to their fellows. This feature helps enhance team synergy and boosts teamwork. 
Use one source for all documents
Talexio is your single source for all company and employee documents. Upload all employee records and store them safely, generate documents using templates uploaded to the system, and use the limited visibility option for confidential files.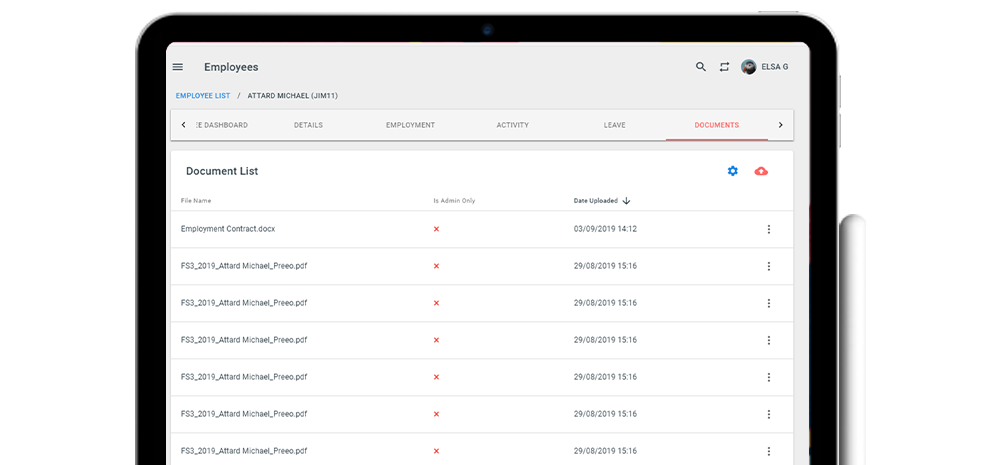 Manage employee position history
View and manage all the details of an employee, such as salary and benefits, engagement date, probation period length, and work history.
Create custom fields linked to employee details or position history. Talexio's flexible solutions enable you to store all the data you might need.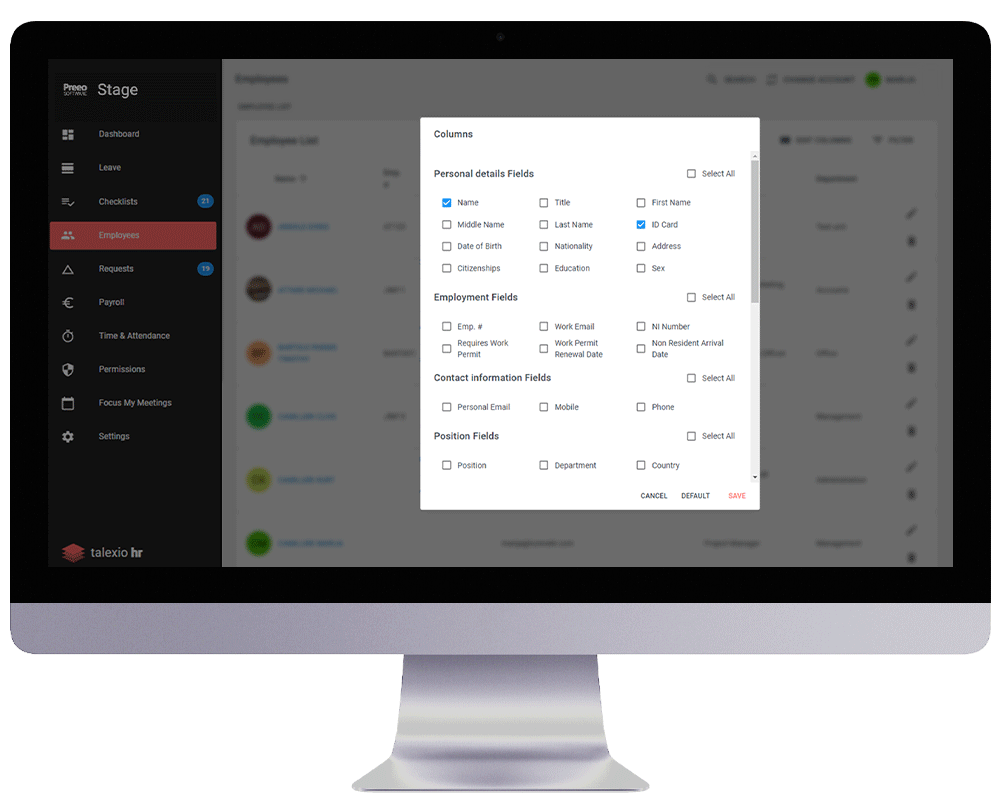 Edit your view by selecting the most relevant columns; 

Filter for specific information such as probation period, birthdays, expiries of permits, and more;

Export data on the click of a button.
Are you ready to enhance your HR processes?
Streamline your workflow to save time and money.