Time & Attendance
Take Control
Punch cards, handwritten timesheets, and time tracking apps are a thing of the past. Talexio's simple, but powerful employee time tracking software makes managing employee time and attendance easier than ever before.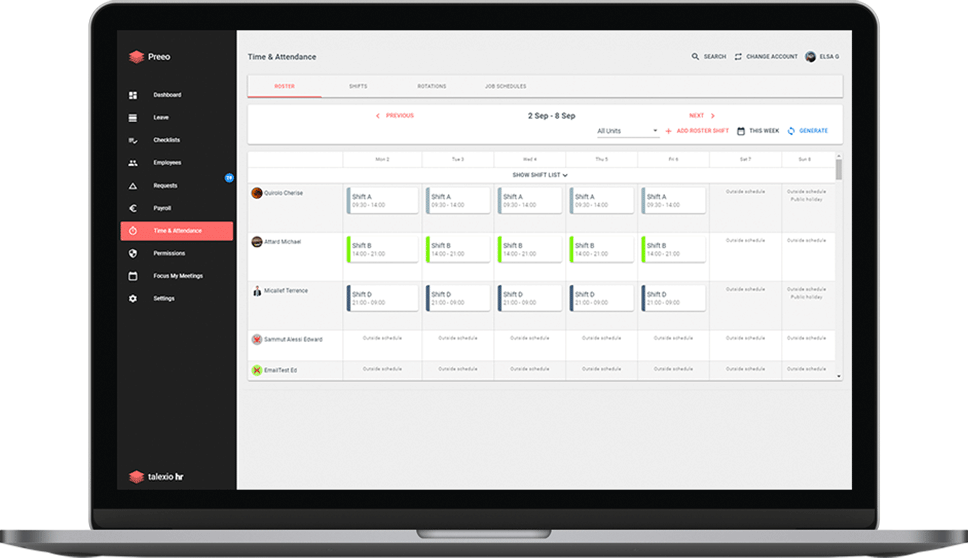 Roster Generation
Generate your team's roster by setting up shifts and rotations and allocating team members with the relevant shifts. Identify employees who are on leave and set up replacements for those unavailable. All employee time and attendance data is automatically collected and streamed to Talexio's Payroll module at all times making payroll calculations and adjustments quick and painless.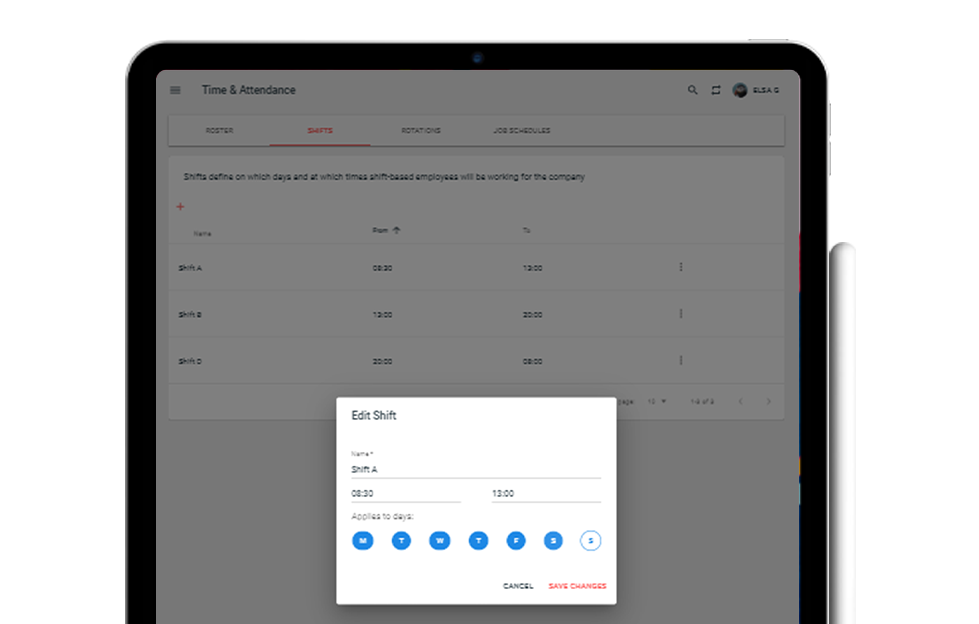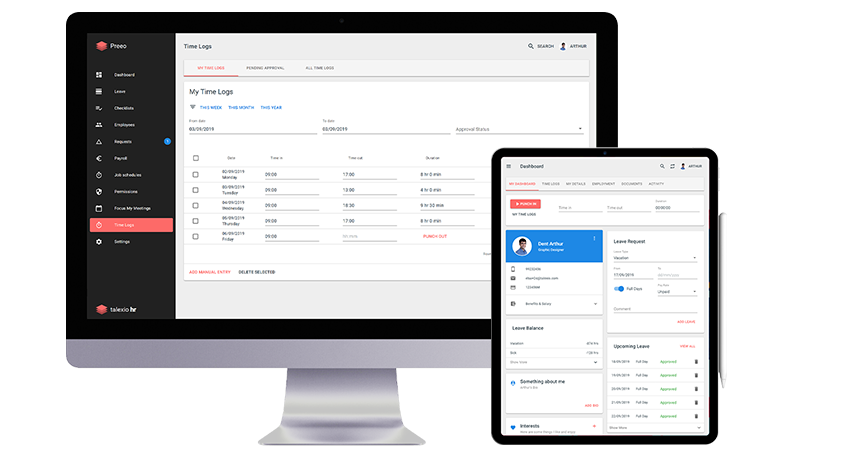 Clocking in & out
The Punch Clock system allows for team members to submit their daily timings either using a traditional punch in / punch out mechanism or by simply manually entering their time log entries. The system comes with an inbuilt review and approval mechanism, allowing these timings to be ultimately pulled into payroll. Bulk upload facilities are also available to allow the import of timings from third party systems.
Interested in seeing how it works?
Sign up for a 45-day trial to explore Talexio's features including Time & Attendance.