Time & Attendance
Take Control
Manage employee time and attendance easier than ever before with Talexio's simple but powerful employee time tracking solution. Forget about punch cards and handwritten timesheets.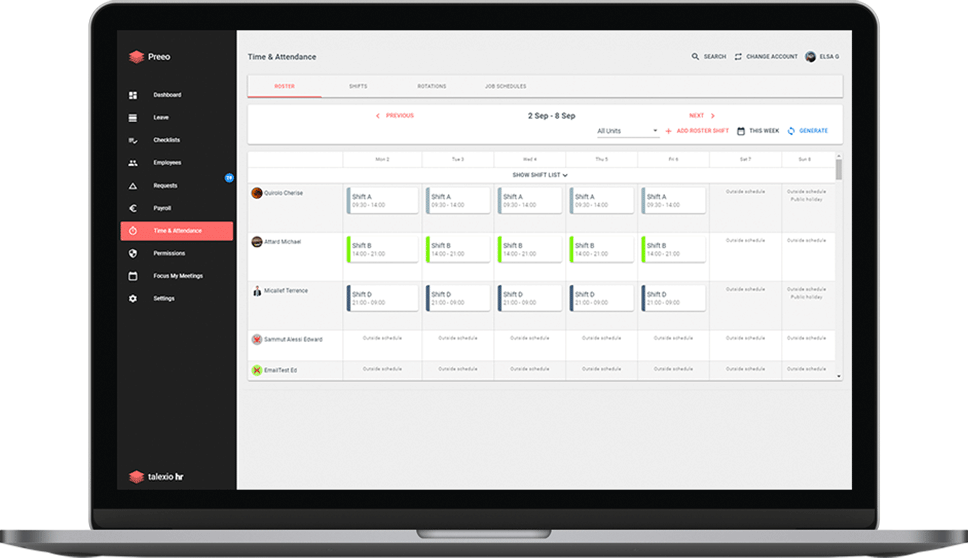 Generate roster quick & easy
Generate your team's roster by setting up rotations and allocate team members with their respective shifts. Identify employees who are on leave and set up replacements. All employee time and attendance data are automatically collected and streamed to make payroll calculations and adjustments quick and painless.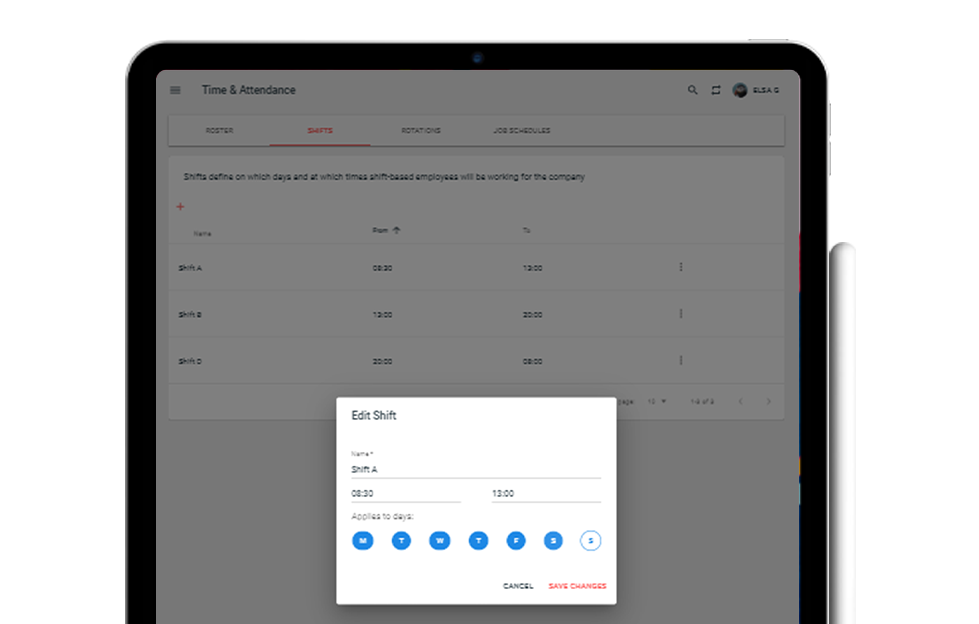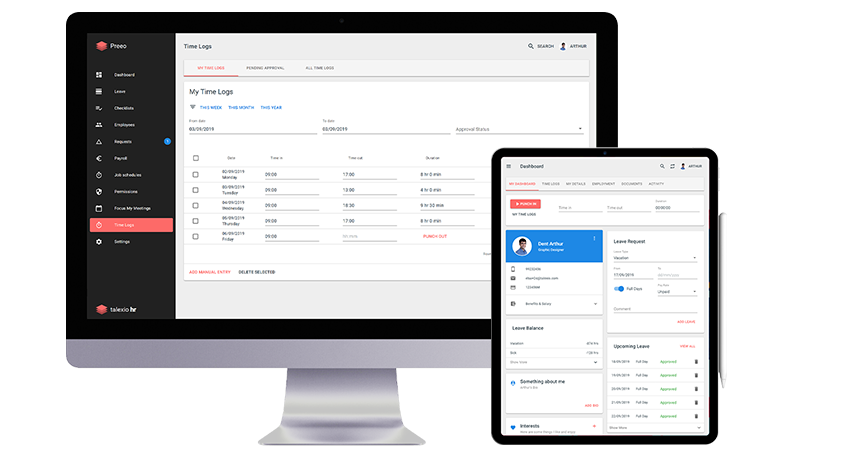 Clocking in & out
The Punch Clock system allows team members to submit their daily timings, either by using a traditional punch in-punch out mechanism or by manually entering their time logs. The system comes with an in-built review and approval mechanism that ultimately pulls such data into payroll. Import of timings from third party systems is also available through bulk import.
Are you ready to enhance your payroll processes?
Streamline your workflow to save time and money.